U.S. and China agree to restore military contacts, Head of Pentagon states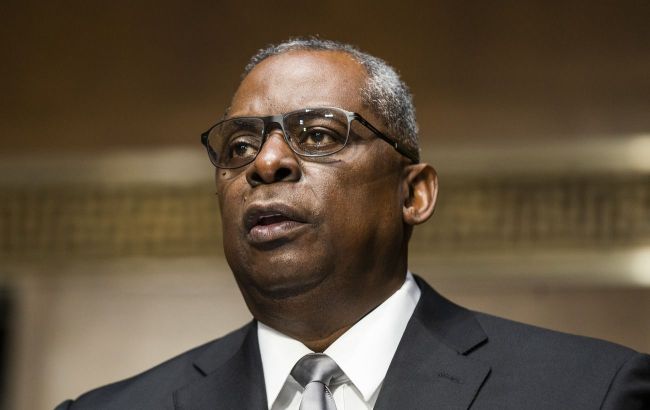 Lloyd Austin, Head of the U.S. Pentagon (Photo: Getty Images)
President of the United States, Joe Biden, and China's leader, Xi Jinping, have agreed to resume military-level talks between the countries. This was announced by the U.S. Secretary of Defense, Lloyd Austin, reports the press service of the U.S. Pentagon.
During his visit to Indonesia, the official greeted the progress made by Biden and Xi Jinping in their negotiations.
"As you know, we had been open to meeting with [Chinese leaders] here in Jakarta, but we're encouraged by recent news from the White House on the planned resumption of military-to-military communications," Austin said.
He notes that "there is no substitute for consistent and substantive dialogue between senior leaders." Therefore, the United States will continue to engage in practical discussions with the Chinese, starting from senior leadership levels down to a working level.
At the Pentagon, it is highlighted that the U.S. has been concerned about the lack of communication with China at the military level against the backdrop of provocative and risky behavior by Chinese military personnel. This has manifested in increased aggressive interceptions of American aircraft by the People's Republic of China.
From 2021 to 2023, the U.S. recorded over 180 forced and risky interceptions of American aircraft in the region, more than in the past decade.
Austin refrains from predicting whether the readiness for military dialogue is a sign that China will cease such provocations.
"I won't make any predictions about China's future behavior," Austin said. "What I will say is that we will continue to need the mechanism to manage crises and make sure we prevent things from spiraling out of control from time to time," he added.
Biden and Xi Jinping talks
Yesterday, November 15, China's leader Xi Jinping visited San Francisco. There, he held talks with U.S. President Joe Biden.
During the meeting, the leaders discussed cooperation between the countries, including in the military sphere.
For more details, you can find the information in RBC-Ukraine's article.