U.S. aid to Ukraine - Funds for support running out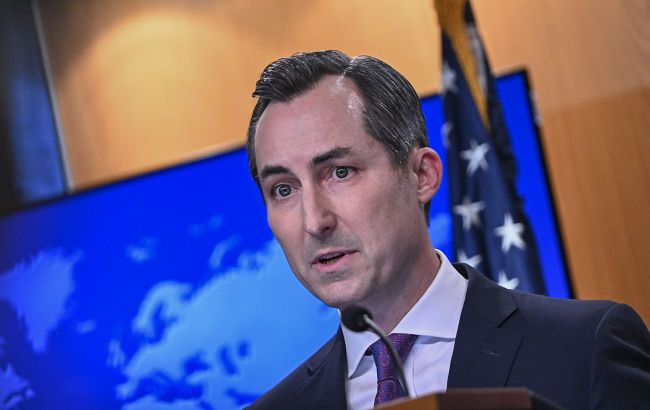 Spokesperson of the U.S. State Department, Matthew Miller (photo: GettyImages)
The United States has nearly depleted the funds from its existing security assistance programs to Ukraine, and therefore, Congress must take measures to continue its support, states Matthew Miller, Spokesperson for the U.S. Department of State.
He noted that currently, support can only be provided in the short term, as funding for the USAI and FMF programs has been discontinued.
"These are programs that allow us to enter into long-term contracts for Ukraine, so we won't be able to do this without further action from Congress," said Miller.
The Spokesperson added that the White House is disappointed with the resolution for temporary funding since it does not include support for Ukraine. However, according to his words, the vast majority in both chambers of Congress support the continuation of assistance to Ukraine because it is not only about Ukraine.
"It's about the world we want to live in. If we allow authoritarian leaders like President Putin to do whatever they please with other sovereign countries, the entire UN Charter will be undermined. And we will live in a world where such aggression can happen anywhere and anytime," said Miller.
The State Department representative also emphasized that suspending assistance to Ukraine could be much more costly and dangerous for the American people:
"We must continue to ensure that Ukraine is in the strongest possible position to defend itself... Under no circumstances can we allow American support for Ukraine to stop. Our allies, our adversaries, and the world will be watching," he stressed.
"Shutdown" in the U.S.
Due to the stance of ultra-right Republican lawmakers in the US government, a government shutdown - the suspension of work - was looming. They were blocking the passage of budget bills for the next fiscal year, demanding cuts in what they perceived as excessive expenses.
This included their opposition to additional aid to Ukraine. Until the last moment, the White House attempted to include at least a compromise of $6 billion for our country by mid-November, but the initiative failed to gather enough votes.
On the evening of September 30, the House of Representatives approved temporary funding for the government to avoid a shutdown, which was set to occur on October 1.
The Biden administration intends to secure approval for a package totaling over $40 billion, of which approximately $24 billion is earmarked for Ukraine. President Biden has stated that under no circumstances can the United States allow American support for Ukraine to be interrupted.