Turkish cargo ship hits mine in Black Sea near Romania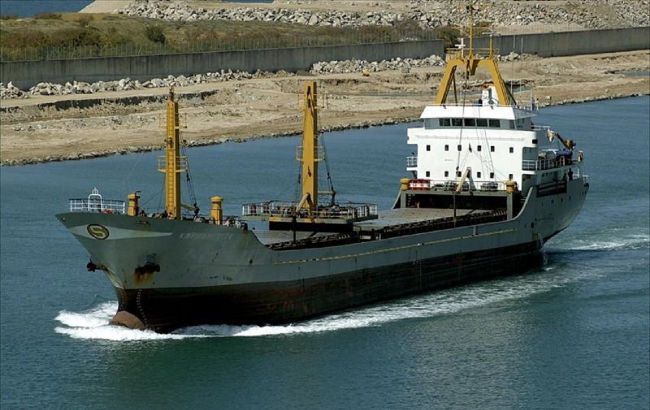 Turkish cargo ship Kafkametler hit a mine in the Black Sea (marinetraffic.com)
Near the coast of Romania in the Black Sea, a cargo ship flying the Turkish flag hit a mine. The incident occurred on October 5, with the ship sustaining minor damage and no harm to the crew, Reuters reports.
The ship hit a sea mine approximately 11 nautical miles north of the town of Sulina in Romania, near the entrance to the Sulina Channel, according to information received from the British maritime security company Ambrey.
A Turkish ship hit a mine near the entrance to the Sulyn Canal in the Black Sea (photo: google.com/maps)
"The vessel reportedly experienced an explosion at approximately 0920 UTC (GMT). The vessel dropped anchor for a short period to assess the damage. At 1210, the vessel resumed sailing," the statement said.
On Thursday, Ambrey revealed that the incident occurred on the same day the company informed its clients about the possible laying of additional sea mines by Russian naval forces to disrupt grain exports from Ukraine.
A Ukrainian government source confirmed a vessel had struck a mine, adding it was "probably a World War II mine, or the landing mines that were left there last year".
According to Yoruk Isik, the head of the consulting firm Bosphorus Observer in a conversation with journalists, the ship in question is the Kafkametler. The vessel suffered minor damage to the ballast tank, but the crew was safe.
Attempts to obtain a comment from the operator of the Kafkametler Maritime vessel, based in Istanbul, were unsuccessful.
According to vessel tracking data from the maritime analytics provider MarineTraffic as of 21:20 Greenwich Mean Time on Thursday, the Kafkametler anchored in the Danube Delta, near the Ukrainian terminal in Vylkove.
This incident is one of the first in several months where a ship has encountered a sea mine. Insurers have included the Black Sea region in the list of high-risk zones, and floating mines, as before, pose a danger.
As a reminder, on September 20, in the Black Sea, approximately 40 kilometers off the coast of Romania, an explosion occurred on the cargo ship Seama, registered in Togo (Africa). It hit a sea mine, resulting in 12 crew members being evacuated and taken to the hospital.