Turkey unlikely to escort ships under the 'grain deal' as requested by Ukraine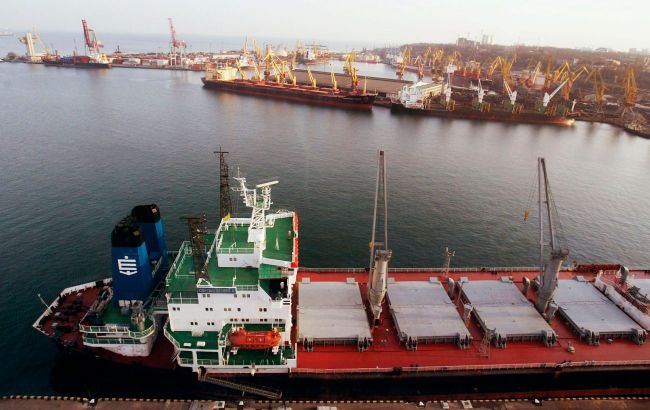 Illustrative photo: Turkey is unlikely to escort ships under the "grain initiative" (Getty Images)
According to Bloomberg, Turkey is unlikely to agree to escort ships carrying Ukrainian food within the framework of the "grain initiative" following Russia's withdrawal from the agreement.
After Russia withdrew from the "grain agreement," it revoked guarantees of maritime safety.
Vasilis Mouyis, Co-Managing Director of Greek company Doric Shipbrokers SA, which previously sent ships through the "grain corridor," believes that "No sane owners will call there uninsured".
Dmitry Skorniakov, chief executive officer of HarvEast Holding, believes that supporting Turkey is currently Ukraine's main task. He suggested that military escort from Turkey could be used for ships entering and exiting Ukrainian ports.
However, an official familiar with the matter commented to the publication, stating that it would be a very risky step for Turkey and the country is unlikely to participate. He added that Turkey will not risk its own ships to assist vessels from Ukraine and instead, it is focused on restarting the agreement involving Russia.
Russia's Withdrawal from the "Grain Deal"
On July 17, Russia announced its withdrawal from the "grain initiative," claiming that the conditions set by the Kremlin were not met.
It is worth noting that the aggressor country had already failed to ensure the smooth operation of the "grain corridor" for several months. Russia blocked inspections of ships and shelled grain terminals in the ports of Odesa.
Following this, Ukrainian President Volodymyr Zelenskyy proposed to Turkey and the United Nations to continue the "grain initiative" in a trilateral format. The country is considering the possibility of transporting food through the territorial waters of Romania and Bulgaria.