Trump becomes the first U.S. president with a mug shot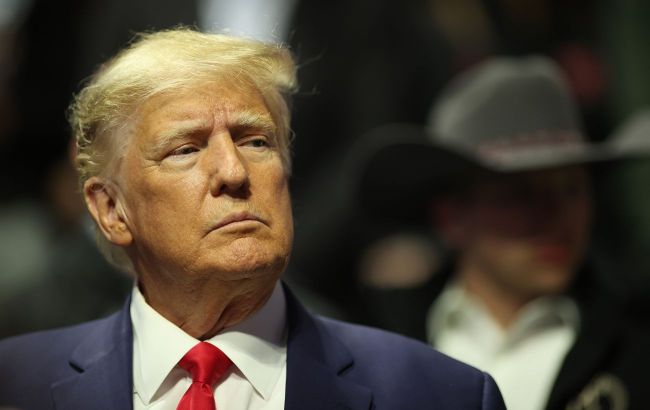 Former US President Donald Trump (Getty Images)
On Thursday, August 24, former U.S. President Donald Trump arrived at a prison facility as he faced criminal charges. His photograph was taken, and he was officially registered as an inmate, CNN reported.
Trump was not photographed during the booking process in his previous arrests.
As a result, Trump has become the first president in U.S. history to have a mugshot.
Trump's mugshot (Fulton County Sheriff's Office)
Trump himself also posted his mugshot on Twitter, accompanied by the caption: "Election interference! Never surrender."
https://t.co/MlIKklPSJT pic.twitter.com/Mcbf2xozsY

— Donald J. Trump (@realDonaldTrump) August 25, 2023
This marked his first Twitter post since January 2021, breaking his earlier promise not to use the social media platform.
Legal cases against Trump
Several cases have been opened against the former President of the United States. In April, a grand jury found him involved in a $130,000 payment to adult film actress Stormy Daniels.
Additionally, Trump faces 37 counts related to "classified documents" discovered at his estate. This could result in a prison sentence of up to 20 years.
Furthermore, on August 24, former U.S. President Donald Trump arrived at Fulton County Jail in Atlanta to surrender.
Trump is facing more than a dozen charges related to his attempts to overturn the 2020 election results in Georgia.
As a result, he was arrested and placed in the Fulton County Jail.
Sheriff of the county, Pete Labat, stated that all 19 defendants in the Georgia election interference case will go through the same process as any other criminal defendant in the county.
However, it was later reported that he was released on bail after spending approximately 20 minutes in custody.
On August 22, following a meeting between Trump's lawyers and the district attorney's office, the former president agreed to post a $200,000 bond.