Toyota became the largest car manufacturer in the world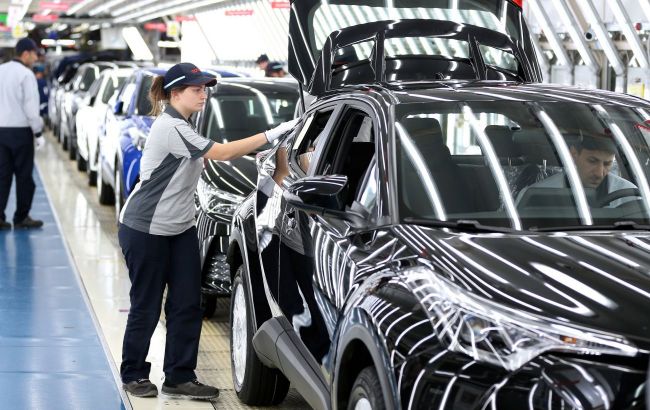 Toyota became the world's largest automaker (Photo: newsroom.toyota.eu)
Toyota became the world's largest car manufacturer in the first half of 2023, surpassing its German competitor Volkswagen AG and other rivals, according to Kyodo.
Toyota reported selling 5.42 million vehicles worldwide in the six months, including cars sold under the Daihatsu and Hino brands. Compared to the previous year, the automaker achieved a 5.5% increase in sales.
The Japanese automaker attributed the sales growth to expanding production capacity worldwide.
For comparison, Volkswagen sold only 4.37 million vehicles in the first half of 2023, 12.8% more than in 2022.
Toyota Group's global production volume increased by 10.3% to a record 5.63 million units. Its production outside Japan also reached a record level of 3.53 million vehicles.
The company's sales in the Japanese domestic market grew by 26.9% to 1.21 million vehicles. Interestingly, sales growth in international markets was only 0.6%, primarily due to a slight decline in demand for cars in China. Notably, thanks to the electric Lexus RZ, Toyota's electric vehicle sales increased by more than five times, reaching 46,171 units for the reporting period.
The new car market in Ukraine
The Ukrainian market for new cars is gradually recovering from the start of the full-scale invasion by Russia.
In June, Ukrainians purchased approximately 5,600 new passenger cars, almost twice as many as the previous year, and a 9% increase compared to the last month.
The country registered over 5,100 new passenger cars in May, twice as many as in May of the previous year. Compact and mid-size crossovers are among the market leaders.