Tokayev promises Kazakhstan to comply with sanctions against Russia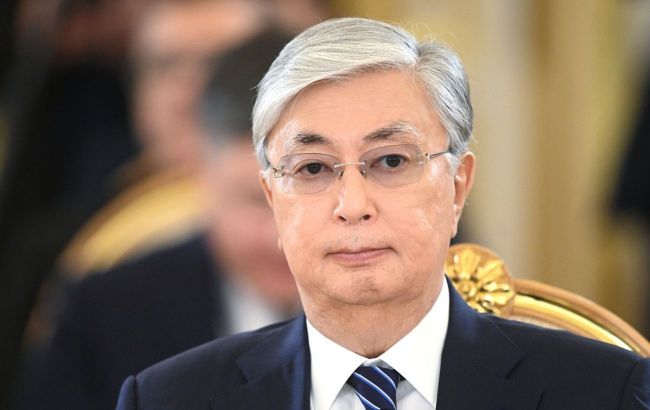 Kazakhstan's President Kassym-Jomart Tokayev (Photo: GettyImages)
During a briefing in Germany, Kazakhstan's President Kassym-Jomart Tokayev stated that Kazakhstan supports the EU's decision on sanctions against Russia for its aggression against Ukraine and will not allow Moscow to circumvent them, according to PAP.
Tokayev stated that they would follow the sanctions regime and mentioned contacting relevant organizations to ensure compliance. He expressed confidence that there should be no concerns on the German side regarding actions aimed at bypassing the sanctions regime.
The President of Kazakhstan also touched upon the war in Ukraine and emphasized Kazakhstan's call for an immediate cessation of hostilities and peaceful negotiations under the UN Charter.
Tokayev conveyed that during his conversation with the Chancellor, he emphasized the seriousness of the situation. He noted that the Russian and Ukrainian sides have expressed readiness for negotiations, though the exact negotiation platform remains uncertain. Tokayev emphasized the importance of prudent diplomacy, calling for an end to mutual accusations and pursuing rational negotiations.
Kazakhstan's position on the Ukraine conflict
Kazakhstan openly neither condemns the war nor supports Russia, despite being a member of the Collective Security Treaty Organization (CSTO) and the Eurasian Economic Union (EAEU) with Russia.
Additionally, Kazakhstan has banned products featuring Russian symbols of war due to increased instances of their promotion and sale, including those targeting children. Administrative penalties were proposed for violations.
Kazakhstan has also provided humanitarian aid to Ukraine worth $5 million, including food, medical supplies, and essential items.
Furthermore, Kazakhstan is hosting Ukrainian refugees. According to the Ministry of Internal Affairs of Kazakhstan, as of July 2023, approximately 20,000 Ukrainian refugees were residing in Kazakhstan.