To affect not only Ukraine: Possible consequences of 'Crimean Titan' sabotage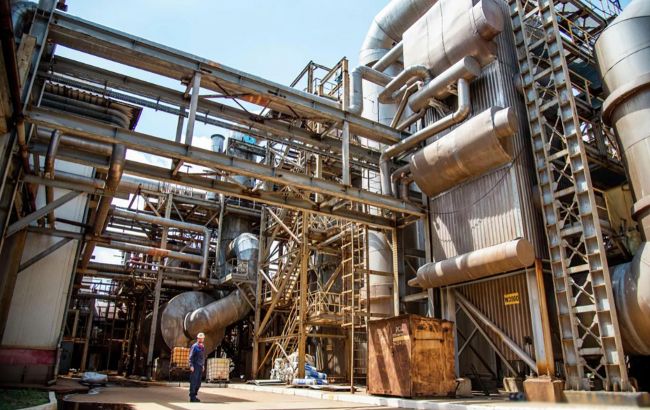 'Crimean Titan' plant (Photo: Russian media)
Natalia Humeniuk, Head of the United Coordinating Press Center of Security and Defense Forces of the South of Ukraine, reports in a briefing that Ukraine monitors enemy activity at the "Crimean Titan" plant. Partial evacuation of civilians is noted due to fears of a catastrophe.
Ukraine is observing the evacuation of civilians who may have learned from the experience of the chemical emissions from the plant in 2018.
"Yes, we are monitoring the situation regarding the transportation of explosives there, the activity of occupation forces around, and it is quite likely that this will be another link in the chain of technological blackmail that the enemy uses," said Humeniuk, noting that the units of the occupants will be the most affected by the explosion.
According to her, unlike the sabotage of the Kakhovka HPP, the terrorist act at the Crimean facility will also affect other countries.
"Because, according to experts' assessments, the affected area may reach other countries, including Turkey, Romania, and Moldova, and this should concern the leadership of these countries and increase international pressure," explained Humeniuk.
"Crimean Titan"
The "Crimean Titan" plant is located near the city of Armyansk on the Perekop Isthmus, which connects Crimea with the mainland of Ukraine. Before the Russian occupation, this plant was the largest producer of titanium dioxide in Eastern Europe.
In August 2018, an accident and the release of hazardous substances occurred at the "Crimean Titan" plant. As a result, the Russians suspended the operation of the facility, but it was later resumed in October. Residents of Crimea and southern Ukraine reported new emissions, but the occupiers ignored calls to shut down the plant.
At the beginning of June, Crimean partisans reported that Russian security forces had started mining the "Crimean Titan" plant. The occupants may be preparing a provocation at the plant to later blame Ukraine. The explosion could result in the release of thousands of tons of toxic substances into the atmosphere and cause an environmental catastrophe.