Thrifty with lights and fond of safari: Interesting facts about life of 75-year-old King Charles III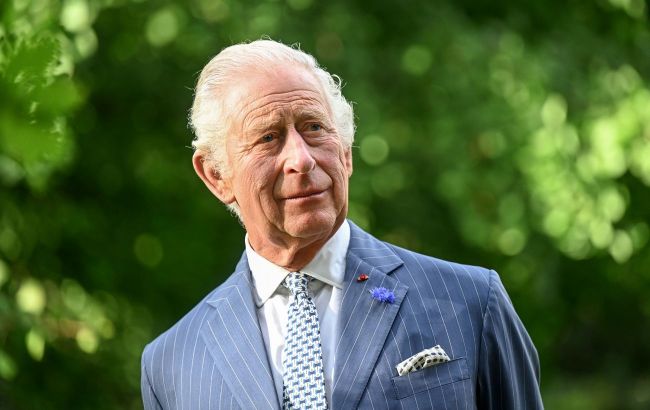 Interesting facts about King Charles III (Photo: Getty Images)
King Charles III is considered the oldest monarch in British history, ascending the throne at the age of 73, despite being the heir from the age of 3.
For more interesting facts about King Charles III's life and jubilee celebrations, RBC-Ukrainehas compiled its selection.
Sources used in preparing the material include: Wikipedia, The Economic Times, The Telegraph, Daily Mail, People.
Interesting facts about King Charles III
Fact one: The king is quite a creative and educated person, deeply fond of William Shakespeare's works and often quotes the Bard. In his first national address, he ended with a line from Shakespeare's "Hamlet": "May flights of angels sing thee to thy rest."
Fact two: Charles is thrifty; he ensures lights are turned off when not in use.
Fact three: He became the first apparent heir to attend school and pursue higher education. He studied at a regular school and later enrolled at Cambridge University.
Fact four: The king is an experienced artist, specializing in watercolor landscapes. Since 1997, sales of his artwork have grossed nearly 3 million USD.
Fact five: He once constructed a town called Poundbury in Dorchester, England, showing interest in urban planning and development. He envisioned a blend of traditional architecture and modern urban design.
Interesting facts about King Charles III (photo: Getty Images)
Fact six: Charles is a highly skilled pilot in the armed forces. He can pilot various aircraft, including the Chipmunk basic trainer, Harrier T Mk.4 V/STOL fighter, BAC Jet Provost jet trainer, Nimrod maritime patrol aircraft, F-4 Phantom II fighter, Avro Vulcan jet bomber, and the World War II-era Spitfire fighter.
Fact seven: He dislikes discarding things and can wear his suits for many years, preserving them.
Fact eight: He enjoys safaris and organizes events reminiscent of them on palace grounds.
Fact nine: Charles is quite artistic and possesses a good sense of humor. He's joked with his mother and Boris Johnson, and he's not afraid to poke fun at himself.
Fact ten: Once, the king served as a weather presenter and used his humor in delivering the forecast.
How King Charles III celebrates his jubilee
Charles has met with representatives from major British supermarkets to discuss how his project can help redistribute food that would otherwise go to waste.
For his birthday, the king plans to host a reception for nurses and midwives from the National Health Service.
Ceremonial salutes, including those at the Tower of London, will honor the monarch on his special day.
The events marking the king's birthday focus on public service rather than entertainment, although a private dinner for close relatives and friends will also be held.
King Charles celebrates his 75th birthday (photo: Getty Images)
The King is serenaded by fellow 75-year-olds at a tea party at Highgrove. Charles, who turns 75 tomo, cut a slice of cake before wielding the knife in celebration pic.twitter.com/0lgClFPs4M

— Victoria Ward (@victoria_ward) November 13, 2023