Three people evacuated from Urozhaine in Donetsk region amid fierce fighting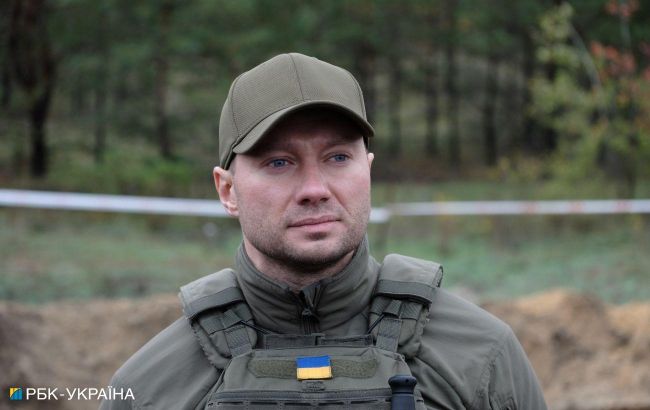 Pavlo Kyrylenko, head of the Donetsk Regional Military Administration (Vitalii Nosach, RBC-Ukraine)
Ukrainian Armed Forces managed to penetrate the territory of the village of Urozhaine, Donetsk region, where fierce fighting is ongoing, and evacuate three people, reports the head of the Donetsk Regional State Administration, Pavlo Kyrylenko.
The situation in the village
According to Kyrylenko, intense shelling is still taking place in the village and combat operations have not ceased, thus discussions about stabilization efforts are not currently underway.
"And again, the mentioned settlements have been destroyed by enemy artillery and multiple rocket launch systems," said the regional leader.
First succesful evacuation from the village
Kyrylenko noted that as of February 24, 2022, statistics indicated there were up to 1,000 residents in Urozhayne. Upon closer analysis, no more than 500 residents have been indicated.
"Since the entry of the Armed Forces of Ukraine into Urozhaine, three individuals have been evacuated. It's hard for me to imagine how they could stay there, how they could hide, they were in basements. We're talking about elderly people," Kyrylenko explained.
Battles for Urozhaine
Deputy Minister of Defense of Ukraine, Hanna Maliar, said that Ukrainian military forces continue the process of liberating the town of Urozhaine and are also advancing in the Bakhmut area. Meanwhile, the occupiers are attempting to launch attacks from the east.
Additionally, spokesperson for the General Staff of the Ukrainian Armed Forces, Andriy Kovaliov, reported that the Armed Forces of Ukraine are succeeding on the approaches to Urozhayne, while Russian forces are attempting to advance in the areas of Maryinka and Krasnohorivka.