There's always risk Putin could freeze war: Stoltenberg warns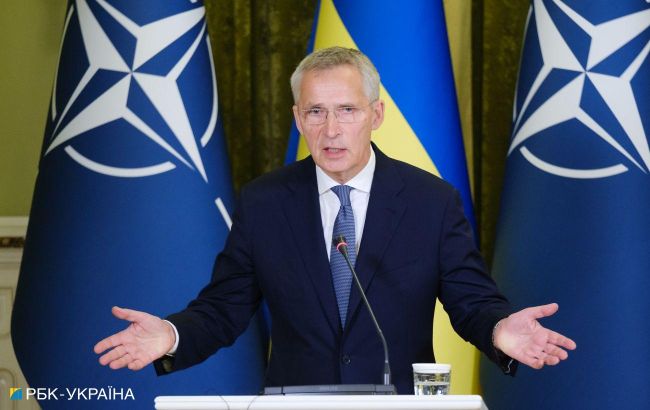 Jens Stoltenberg (Photo: Vitalii Nosach, RBC-Ukraine)
The Russian dictator Vladimir Putin may attempt to freeze the war against Ukraine. However, Ukraine and its allies will do everything to prevent that from happening, according to NATO Secretary-General Jens Stoltenberg.
"Wars are by nature unpredictable. No one knows exactly where we are in a week or two, or a month, or a year from now. And [in] hardly any war, we will see only, what I say, victories for the side we support," he stated.
Stoltenberg emphasized that the path to peace went through military support for Ukraine to show Russia that it could not achieve victory on the battlefield.
The NATO Secretary-General added that there was always a risk of freezing a war. However, in his opinion, the allies were working to prevent this from happening.
Stoltenberg emphasized that there was an inherent risk of President Putin taking such action, given his efforts to impede Ukrainian territorial reclamation. He affirmed ongoing support and solidarity with Ukraine, emphasizing that Ukraine's struggle was NATO's struggle.
How Ukraine sees the end of the war
Ukraine and Russia held several rounds of negotiations at the beginning of the full-scale invasion. However, they are currently on pause.
President Volodymyr Zelenskyy and other government representatives have emphasized that Ukraine would not return to the negotiation table until Moscow withdraws its troops. According to the Ukrainian authorities, the withdrawal of troops and the restoration of territorial integrity would be a victory for Ukraine.
RBC-Ukraine asks experts at which stage the war is now.