White House responds to Zaluzhnyi's article regarding the front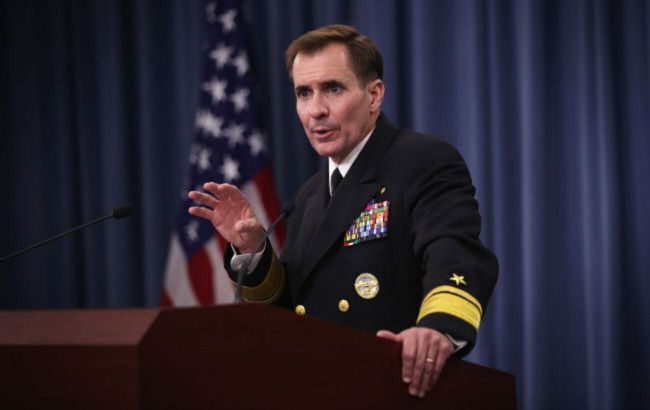 John Kirby, White House National Security Council Coordinator (Photo: Getty Images)
White House National Security Council Coordinator John Kirby emphasized the need for the United States to continue providing defense assistance to Ukraine, as Commander-in-Chief of the Armed Forces of Ukraine, General Valerii Zaluzhnyi highlighted in the article for The Economist.
The U.S. official remarked that the country's assistance to Ukraine is currently in a state of evolution. Specifically, the official noted that weapons had been supplied to the Defense Forces in line with the changing dynamics of the ongoing conflict.
"And I suspect that process will continue," the White House official said.
According to Kirby, Congress approving additional funding to support Ukraine, as requested by President Joe Biden, would significantly ease the process for Washington.
What preceded it
In a recent article for The Economist, General Valeriy Zaluzhnyi, Commander-in-Chief of the Armed Forces of Ukraine, indicated the war has shifted to a new stage, marked by 'positional' characterizations and tiring battles. The commander outlined five necessary steps to reverse the situation:
Enhance our ability to overcome the enemy,
air superiority, breakthrough minefields, strengthen our,
counter-battery capabilities, ensure effective,
training of Armed Forces reserves and increase the,
the efficiency of electronic warfare.
In this article, Zaluzhnyi stressed the Western countries' reluctance to supply Ukraine with the most advanced weaponry.
Read more about the Commander-in-Chief of the Armed Forces of Ukraine comments to The Economist in our article.
RBC-Ukraine analyzed Zaluzhnyi's message with military experts in material titled "What is trench warfare and its risks for Ukraine: Analysis of Zaluzhnyi's article."