Russian Defense Ministry invents a cynical reason for Odesa attack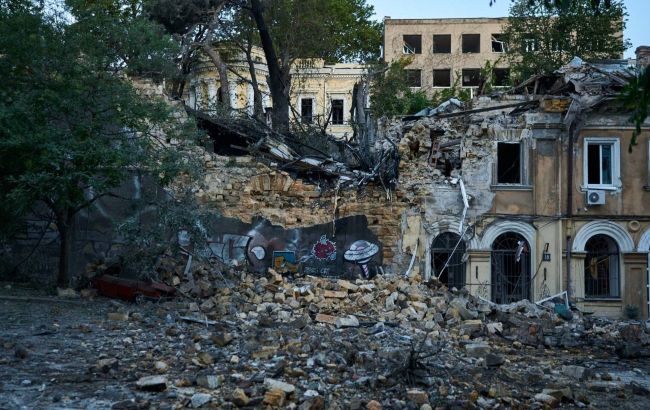 Russian Defense Ministry invented a cynical "reason" for the attack on Odesa (Photo: t.me/V_Zelenskiy_official)
The Russian Ministry of Defense cynically reacted to their own shelling of Odesa on July 23. They claimed that the residential buildings hit by the strike were allegedly "sites where terrorist acts against Russia were being prepared," citing Russian media source.
According to the Russian ministry, the occupiers launched a strike "using high-precision long-range weapons of naval and air bases on objects where terrorist acts against Russia were being prepared, using unmanned boats, as well as the places of their production in the Odesa region."
Furthermore, Shoigu (Russian Minister of Defense) supposedly found foreign mercenaries at the mentioned locations.
They also claimed that "all planned strike targets were destroyed."
At the same time, the Russian Ministry of Defense stated that the information about hitting the Spaso-Preobrazhensky Cathedral in Odesa supposedly does not correspond to reality, and all the attacked "objects" were apparently "at a safe distance from the temple complex."
Shelling of Odesa
Russian occupiers have been heavily shelling Odesa almost every night for the past week after declaring their withdrawal from the grain trade agreement. On this night, the city was attacked with five types of rockets, with dozens launched by the enemy. Half of them were intercepted. The Spaso-Preobrazhenskyi Cathedral was damaged during this attack due to the intense shelling.