Best results in 10 years: How tourism in Europe recovers without Russians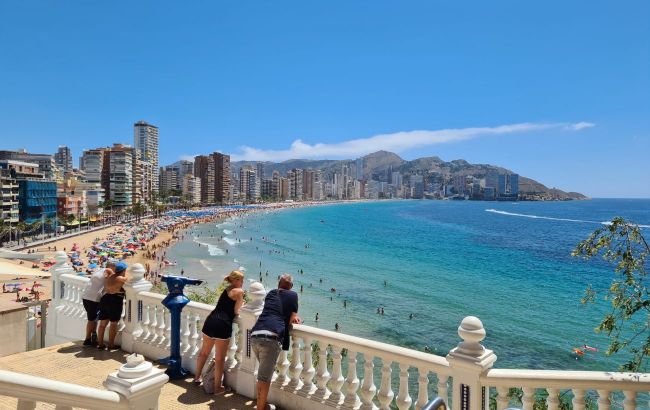 Photo: Vacation in Spain (unsplash.com)
Tourism in Europe is recovering at a record pace after the pandemic. Millions of people have rushed to catch up on vacations that were unavailable due to the covid restrictions. What are the figures for the tourism industry in Europe amid the decline in the number of Russians informs DW.
Europe's tourism boom without Russians and Chinese tourists
The recovery of tourism in Europe after the pandemic continues apace. Hotels, tour operators, and airlines are setting new records.
"In the first half of 2023, the number of nights spent in tourist establishments reached its highest level in the last decade, indicating a marked recovery in the industry in many countries," Eurostat reports.
In the first half of this year, 1,193 million nights were spent in tourist facilities, which is almost 11 million more than in the same period in 2019. In addition, there were 136 million more nights than in the first half of 2022.
The strong results in the tourism industry in 2023 were registered despite the factors that should have deterred tourism: inflation rising prices in Europe, heat, and fires in the Mediterranean. The peculiarity of this tourist boom is that it is taking place at a time when the number of Russian tourists in Europe has sharply declined and the flow of Chinese travelers has not yet recovered.
German tourists were among the most active, as they did not skimp and booked vacations in four- and five-star hotels at resorts. Demand for all-inclusive family vacations has increased. Germany is one of the leading outbound tourism markets in Europe.
Photo: Beach in Spain in August 2023 (gettyimages.com)
According to a major German tour operator, the high demand for vacations will continue in the winter season. Bookings are already 15% higher than last winter. For example, the greatest demand is for vacations in Egypt and the Canary Islands.
In the summer, Germans mostly chose to vacation in Greece, Turkiye, and Italy. In Greece, tourism this year may be a record-breaking year - the country received 10% more air passengers per month than in 2019 when it had a record attendance of 33 million tourists.
European low-cost airline has record ridership
In addition to organized tourism, many Europeans travel independently. Especially when traveling for short-term excursions. Europeans either drive a car or fly with low-cost airlines.
The tourist boom is also noticeable in the passenger flow of low-cost airlines. For example, Ryanair's passenger numbers for July and August 2023 were the best in the company's history. In August alone, Ryanair carried a record 18.9 million passengers, which is 4 million more than in August 2019.
Photo: Passengers of Ryanair (unsplash.com)
Reports from other air companies also indicate a significant increase in the number of tourists across Europe. Financial performance has improved significantly for both low-cost airlines - German Eurowings and British EasyJet - and classic airlines: Lufthansa, Air France KLM, British Airways and Iberia, AerLingus.
The growth in profits was driven by tourists, as according to a global survey, 80% of air passengers fly for tourist or personal purposes.
There will be more tourists in Europe thanks to the Chinese
Tourism in Europe will only grow in the coming months and 2024. Chinese tourists will also contribute to this. China is lifting covid restrictions on group travel for its citizens. The Chinese are allowed to visit France, Portugal, Germany, and the UK.
Photo: Tourists in the Louvre, France
According to a recent study by IPK International, a consulting company that studies the global travel market, more than 80% of Chinese participants in the survey said they plan to travel abroad in the next 12 months. They are most interested in Europe.