Tenth column of Wagnerites arrives in Belarus - Hajun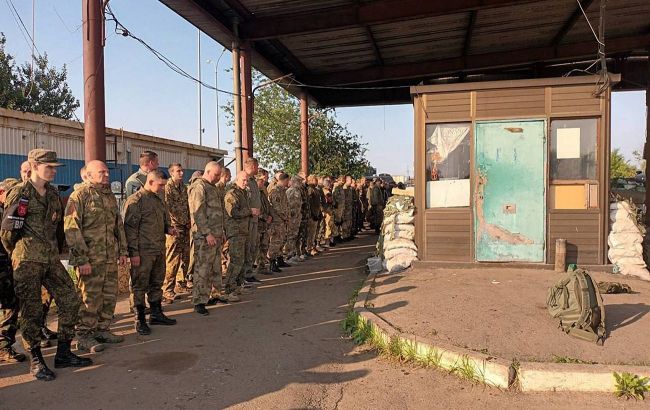 The tenth column of Wagnerites arrives in Belarus (Photo: Getty Images)
The tenth column of Wagner PMC fighters arrived in Belarus today, July 23. This time, unlike previous instances, the Wagnerites changed their route, reports the monitoring group "Belarusian Hajun."
This morning, the 10th column of mercenaries led by Wagner PMC's head, Yevgeny Prigozhin, arrived in Belarus. The column consisted of at least 10 vehicles:
KamAZ covered trucks,
several "bread loaf" military trucks,
a Volkswagen Transporter minibus,
at least 6 trucks.
Most of the vehicles either had obscured or Russian and so-called Luhansk People's Republic (LNR) license plates. The column was accompanied by Belarusian traffic police.
According to the monitoring group's data, the tenth column changed its route. Unlike the previous ones, it didn't entirely follow the R43 and M5 roads but turned near Cherikov toward the R122 road in the direction of Mogilev and continued along the M8 toward the R93 road to Bobruisk.
Wagnerites in Belarus
The reason behind the Wagnerites' journey to Belarus is linked to the aftermath of a failed uprising led by their leader, Yevgeny Prigozhin. Some of his fighters were supposed to be relocated to Belarus, and he was expected to arrive there.
For nearly three weeks, there was no official confirmation that Wagner PMC fighters and their leader were present in Belarus. However, footage of Prigozhin in a tent camp emerged online yesterday, suggesting his presence on Belarusian territory. Analysts had speculated about his potential presence in Belarus.
Belarusian Ministry of Defense also published a piece mentioning that the Wagnerites were allegedly conducting territorial defense training.
The first columns of Wagner PMC fighters were spotted in Belarus on July 15th. On July 18th, the monitoring group reported the arrival of two more columns of Prigozhin's mercenaries, totaling 170-185 vehicles.