Tavriisk direction - Frontline situation today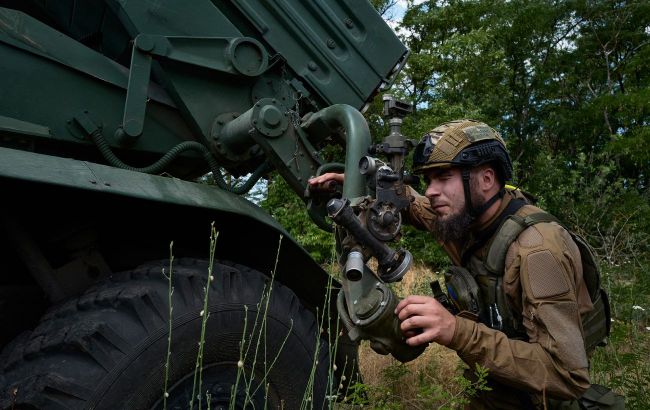 Frontline situation today (photo: Getty Images)
During the day, artillery units of Ukrainian soldiers executed 1303 firing missions in the Tavriisk direction. Territories have been reclaimed as well, according to a post by the commander of the operational-strategic group "Tavriya," Oleksandr Tarnavskyi, on his Telegram channel.
"Tavriisk direction. There are reclaimed territories. Defense forces are active," he stated.
In last 24 hours, the adversary suffered significant losses, with a total of 242 personnel affected (80 casualties, 160 wounded, and 2 captured).
Additionally, the Ukrainian forces successfully neutralized seven enemy military vehicles. Notably,
one tank,
two armored fighting vehicles,
two artillery systems and mortars,
one unit of automotive equipment and one unit of specialized machinery.
Additionally, three ammunition depots were destroyed.
Counteroffensive of the Ukrainian Armed Forces in the South
This summer, Ukrainian forces have intensified offensive operations in the southern regions of Ukraine, specifically in the Melitopol and Berdyansk directions within the Zaporizhzhia and Donetsk regions. During this period, they have successfully liberated more than 10 populated areas.
However, the advancement of Defense Forces is being hindered by enemy minefields and a formidable defensive line established by the occupiers.
For more details on the progress of the Ukrainian counteroffensive after two months, read the article on RBC-Ukraine.