Türkiye suspends planned energy cooperation with Israel: Bloomberg reports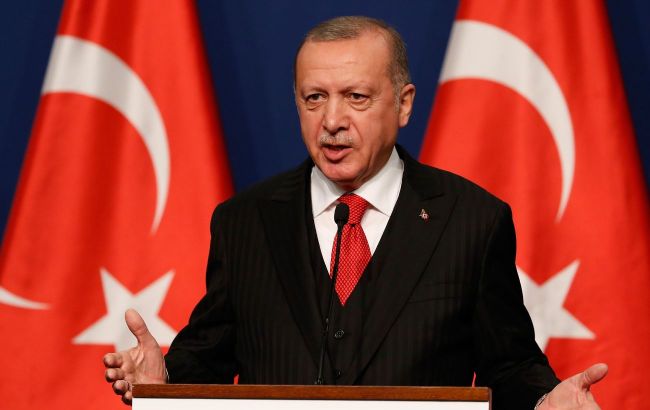 President of Türkiye Recep Tayyip Erdoğan (Photo: Getty Images)
Türkiye has suspended plans for joint reconnaissance of energy resources in the Mediterranean Sea with Israel and gas exports to Europe, according to Bloomberg.
Bloomberg reports that this decision was communicated by an official who is directly knowledgeable about the matter. It's worth noting that this comes after Turkish President Recep Tayyip Erdogan criticized Israel on Wednesday.
Türkiye's position and Erdogan's statement
Türkiye has decided to take on a mediator role in the conflict between Israel and Hamas. Erdogan called on Israel to "stop bombing Palestinian lands, and Palestinians to stop persecuting civilian settlements in Israel."
Officially, Türkiye has expressed its readiness for any form of mediation to resolve the Palestinian-Israeli conflict, including a prisoner exchange.
Furthermore, today, the President of Türkiye stated that his country did not consider Hamas a terrorist organization, saying, "Hamas is not a terrorist organization, it is a group of mujahideen defending their land."
In addition, Erdogan canceled his trip to Israel and the planned visits of other high-ranking Turkish officials.
Just yesterday, the Turkish President had a conversation with Russian leader Vladimir Putin, whose regime supports Hamas in one way or another. Yet today, Erdogan made a bold statement that he didn't consider Hamas a terrorist.