Türkiye supplies Ukraine with over 500 large-caliber machine guns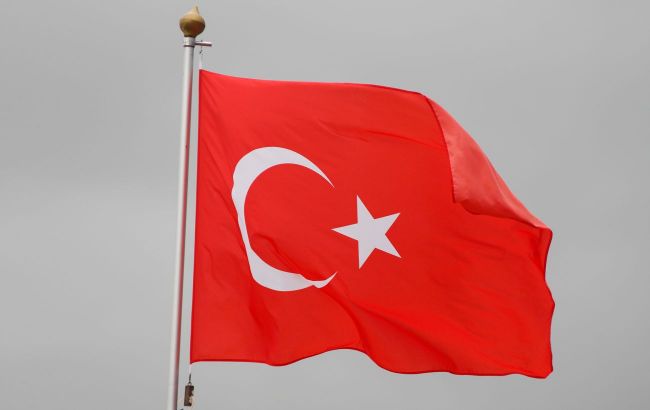 Illustrative photo (Photo: Getty Images)
The Turkish private firearms manufacturer Canik is supplying hundreds of heavy machine guns to Ukraine that can be integrated with armored vehicles, according to Middle East Eye.
"Turkey (Türkiye - Ed.) is supplying Ukraine with heavy machine guns and has already delivered more than 600 units," the material states.
Türkiye has been secretly providing Ukraine with drones, laser-guided missiles, protective equipment, and armored vehicles since the beginning of the war.
However, recently the country started supplying models of the Canik M2 heavy machine guns, which can be used by ground forces and integrated with armored vehicles.
Ukraine signed several contracts
One source reported that several contracts with the Turkish private firearms manufacturer Canik had been signed in March.
Another source mentioned that over 600 had already been delivered to Ukraine for use by various agencies, including the military and intelligence.
"The deal envisions a much larger number delivered than 600; more will be sent in coming months," the source added.
Machine guns are needed to counter Russian drones
An expert from Türkiye states that the cost of each machine gun is estimated at $15,000 to $20,000, meaning that the cost of the current delivery exceeds $10 million.
The defense blog Armourer Bench reported last month, based on publicly available photos, that two models of the Turkish-made M2 heavy machine guns had been introduced in Ukraine since April.
The blog also added that M2F machine gun models had been provided to combat small drones, which the Russian army had increasingly been using in recent months. One Ukrainian source, on condition of anonymity, reported that the machine guns could be mounted on Turkish BMC Kirpi armored vehicles, which had been delivered to Ukraine last year.
Türkiye and its stance on the war in Ukraine
Türkiye has taken an ambiguous position since the beginning of Russia's invasion of Ukraine. On one hand, the country claims to support Ukraine's territorial integrity, but on the other hand, Türkiye has chosen not to join the sanctions and occasionally engages in official dialogue with the Kremlin.
A year ago, it was reported that the Turkish government supplied 50 Kirpi mine-resistant armored vehicles to the Ukrainian military.
At the end of July, Turkish President Recep Tayyip Erdogan stated that his country was ready to make its contribution to ending the war in Ukraine.