Türkish ship with 12 crew members disappeared in the Black Sea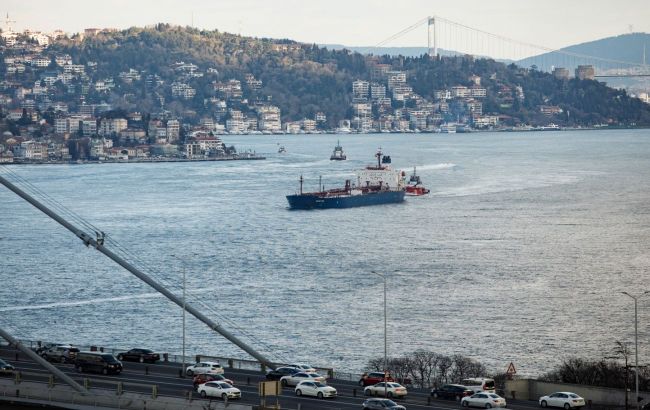 Türkish cargo ship disappeared in the Black Sea (photo: GettyImages)
A Türkish cargo ship with a crew of 12 on board disappeared near the coast of the Black Sea during a storm on Sunday, November 19, according to Reuters.
In the office of the governor of the Turkish province of Zonguldak, it was reported that the captain of the Kafkametler ship informed early on November 19 that the vessel was drifting towards a breakwater (a hydrotechnical structure on water designed to protect the coastline or port area from waves).
Since then, local authorities have been unable to contact the crew members who were on board the cargo ship. It is noted that the region has been affected by powerful storms, and adverse weather conditions have hindered air and sea vessels from conducting search operations.
Ship accidents in the Black Sea
Also on November 19, a ship moored in the port of Eregli, near the shores of Türkiye, split in two due to a severe storm, with a portion of the vessel being washed ashore.
Earlier in the Black Sea, near the Bulgarian cape Shabla, the ferry Slavyanin, flying the Russian flag, sustained a hull breach. The vessel was transporting railway tanks with liquefied gas