Switzerland shouldn't become place for bypassing sanctions against Russia, President Berset states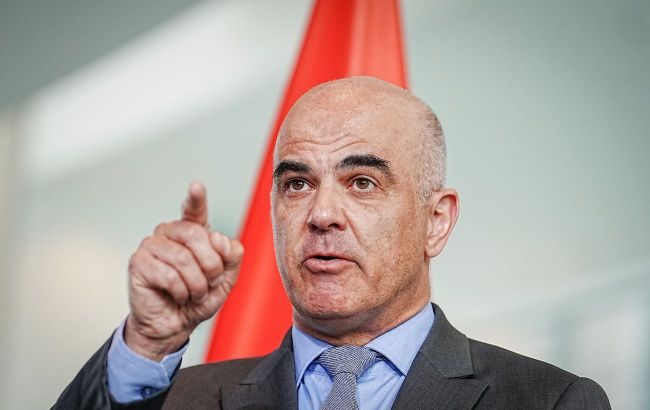 Alain Berset (Photo: Getty Images)
Switzerland has supported the EU sanctions against Russia because these restrictions should not be circumvented on its territory, states the President of Switzerland, Alain Berset.
Switzerland has strongly condemned Russia's war against Ukraine. Journalists pointed out to the President that the imposition of sanctions against Russia had been depicted in the media, by analysts, and even by other countries as a departure from Swiss neutrality.
They also stated that Russia no longer viewed Switzerland as a neutral party and was attempting to obstruct Switzerland from playing a role as a platform for Russian-Ukrainian mediation.
Berset responded that, according to the UN Charter, Russia's aggressive war against Ukraine violated all international rules. This was a severe shock to the entire continent.
"When there's a country that flagrantly violates international rules, you cannot just go back to business as usual.," he said.
Switzerland's sanctions against Russia
The country's president stated that Switzerland had unequivocally condemned Russia's aggression from the outset and fully embraced EU sanctions.
In his opinion, it is important for Switzerland not to become a place for bypassing international sanctions.
"Had Switzerland not adopted these sanctions, that would very quickly have become the case. That would have certainly not been compatible with neutrality," Berset stated.
Not all sanctions against Russia are enforced in Switzerland
Switzerland refused to participate with G7 countries in the international task force to track the assets of Russian oligarchs.
Later, it was revealed that around 130 suspicious cases of sanctions evasion related to Russia had been discovered in Switzerland. Criminal proceedings have been initiated in 29 of these cases.
It was previously reported that Switzerland had increased the number of individuals overseeing compliance with sanctions against Russia.