Switzerland donates remote-controlled demining machine to Ukraine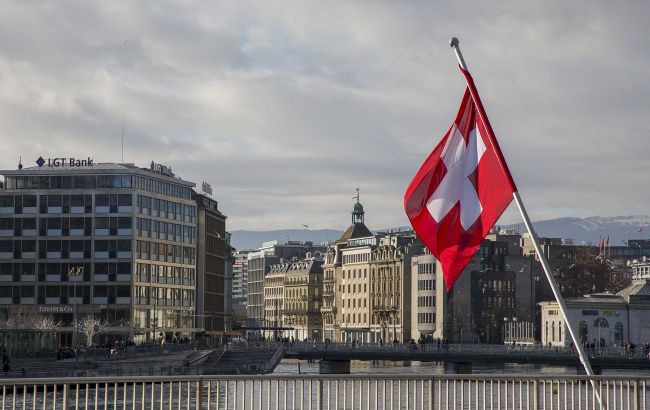 Switzerland donates remote-controlled demining machine to Ukraine (Getty Images)
The Swiss Federal Department of Defense, Civil Protection, and Sport will soon transfer a remote-controlled demining machine to Ukraine, according to the Swiss Federal Council.
"The number of areas in Ukraine contaminated with mines, cluster munitions, and explosive remnants of war has increased considerably since the beginning of the war. ," the report states.
As it is noted, in order to clear them safely and efficiently, Ukraine urgently requires specialized equipment for humanitarian demining.
When this machine will be delivered
The demining machine was donated by the Swiss DIGGER Foundation and is now ready for delivery to Ukraine.
The demining machine, which includes a spare parts package, will be transported to Ukraine by truck in September by the Van for Life Foundation.
Switzerland's aid to Ukraine
The entire aid package amounts to CHF 1.2 million (approximately $1.3 million). It includes a caterpillar vehicle that can destroy or detonate anti-personnel mines, a truck trailer, and a spare parts package for three years.
In addition, the Ukrainian authorities will be trained on-site by experts from the DIGGER Foundation. Switzerland's contribution is aimed at making humanitarian demining in Ukraine safer and more effective.
Ukraine's demining efforts
Due to Russia's invasion of Ukraine and active combat operations, Ukraine is contaminated with explosive hazards. Some analysts consider Ukraine to be the most heavily mined country in the world.
Therefore, Ukraine is initiating a new state policy on humanitarian demining and is calling on other countries to assist.
Ukrainian President Volodymyr Zelenskyy says that as of today, 174,000 square kilometers of Ukrainian territory are potentially hazardous due to mines and munitions.