Switzerland backs special tribunal to investigate Russian aggression crime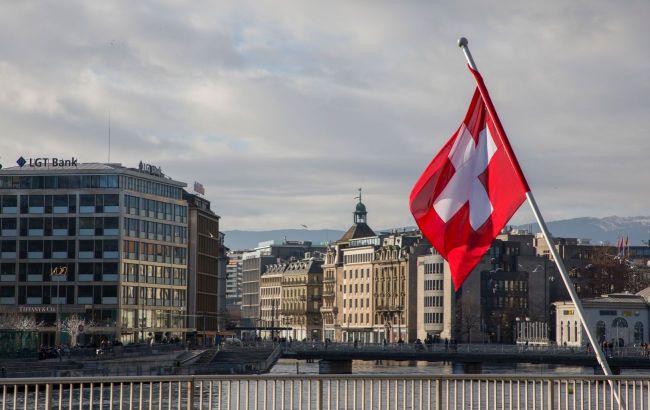 Illustrative photo (Photo: Getty Images)
Switzerland has announced its support for the establishment of a special tribunal to consider Russia's crime of aggression against Ukraine, according to the press service of the Swiss Ministry of Foreign Affairs.
Switzerland has affirmed its membership in the primary group of countries advocating for the establishment of such a tribunal. Switzerland firmly believes that aggression against Ukraine should not go unpunished.
Countries supporting the creation of a special tribunal for the crime of aggression against Ukraine have been meeting for several months within this main group of states. Their collective efforts are aimed at making decisions regarding the practical formation of the tribunal, including its format, location, and methods of operation.
Over the past few months, this initiative has gained support from 38 countries, including France, Germany, Norway, Guatemala, Japan, and Canada.
The idea of creating such a tribunal has also been publicly supported by Ukraine, the European Union, and the Netherlands.
The Ministry of Foreign Affairs stated that although the International Criminal Court (ICC) has the authority to prosecute war crimes and crimes against humanity committed in Ukraine, it does not have jurisdiction over the "crime of aggression" in this conflict, as neither Russia nor Ukraine ratified the treaty establishing this court.
A special tribunal for Russia regarding crimes in Ukraine
38 countries are part of the group working on the creation of a special tribunal to hold Russia accountable for crimes committed in Ukraine.
According to the Deputy Head of the President's Office Ihor Zhovkva, Ukraine relies on unity among all group members regarding the working format of such a tribunal.
Discussions are ongoing. Additionally, the consideration of a relevant resolution in the United Nations General Assembly is expected.
As mentioned by a member of the Committee on National Security, Defense, and Intelligence of the Ukrainian Parliament, the representative of the President in the Parliament, Fedir Venislavskyi, such an international special tribunal could start operating as early as next year.
Meanwhile, Latvia's Prosecutor General, Juris Stukans, states that a special tribunal for Russia could be created tomorrow, but it requires a willingness.