Swedish minister could not get to Ukraine for unusual reason: What happened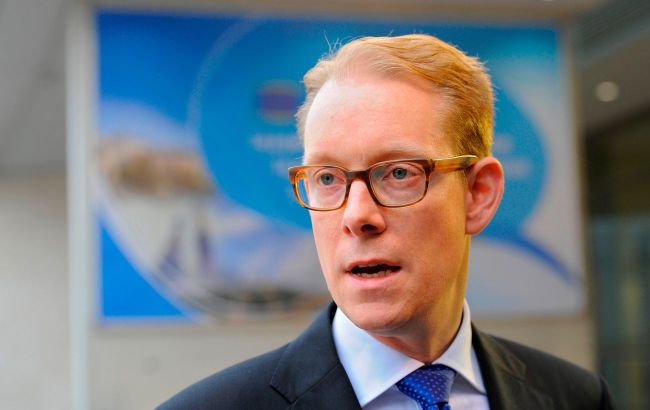 Swedish Minister for Foreign Affairs Tobias Billström (Photo: Getty Images)
Swedish Minister for Foreign Affairs Tobias Billström could not enter Ukraine for an informal meeting of EU foreign ministers as he forgot his passport, according to Die Presse.
The agency, according to their sources in diplomatic circles, reported that Billström was not allowed into the country at the Polish-Ukrainian border because he did not have his passport with him.
Foreign ministers from Hungary, Poland, and Latvia were also absent from the meeting.
In particular, Hungarian Minister of Foreign Affairs Péter Szijjártó declined to participate from the outset. Latvian Minister of Foreign Affairs Krišjānis Kariņš and his Polish counterpart Zbigniew Rau were absent due to coronavirus illness.
EU Council of Ministers
Yesterday, the first-ever off-site meeting of the EU Council of Ministers of Foreign Affairs occurred in Kyiv. Diplomats discussed further support for Ukraine, the country's future accession to the EU, and sanctions against Russia.
EU High Representative for Foreign Affairs Josep Borrell noted that this meeting should be perceived as an expression of determination to support Ukraine in all dimensions—military, peacekeeping, accountability, and Ukraine's progress toward the EU.
Additionally, Ukrainian Minister of Foreign Affairs Dmytro Kuleba emphasized that the meeting refutes propagandistic narratives about an alleged split in supporting Ukraine.