Sweden pledges over $500 million for Ukraine's reconstruction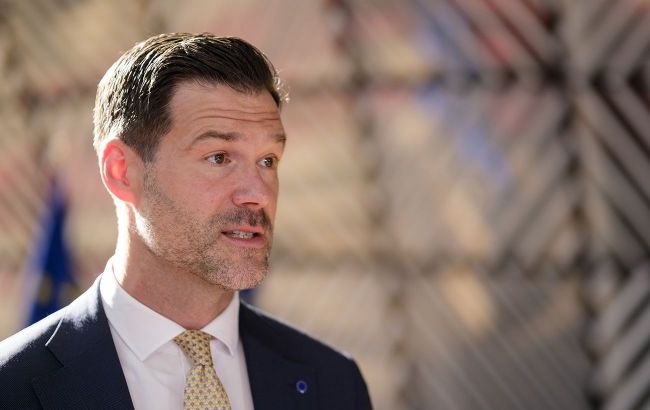 Minister for International Development Cooperation and Foreign Trade Johan Forssell (Photo: Getty Images)
The Swedish government has announced that it promises to allocate over $584 million to aid in the recovery of Ukraine and the implementation of reforms to pave its path to EU membership, according to a statement by Minister for International Development Cooperation and Foreign Trade Johan Forssell, by The Guardian.
"The funds, which would be distributed between 2023 and 2027, were part of a newly developed aid strategy specifically developed for Ukraine," the Minister said.
He emphasized that these funds constitute the basis of Swedish assistance to Ukraine.
"This is the largest and most ambitious bilateral strategy that Sweden has developed, ever. Additional specifically directed investments will come on top of this," Forsell added.
Where the money will be spent
It is noted that the funds will be directed towards the development of Ukrainian infrastructure and institutions, such as healthcare; expanding Ukraine's access to non-fossil fuel energy, and transitioning to more environmentally friendly technologies. Assistance will also be directed toward strengthening security and protecting human rights.
"In the long term we want to see not just one, but two blue and yellow flags in Kyiv. The Ukrainian and the European," Forsell said.
Swedish assistance
Sweden will simplify and expedite the delivery of weapons to Ukraine. Defense Minister Paul Jonson signed a security defense agreement with our country at the NATO Summit in Vilnius.
Before this, Sweden presented a new aid package to Ukraine for humanitarian needs and recovery, totaling 380 million Swedish kronor (32.51 million euros).
A month ago, the Swedish government announced a new package of military support for Ukraine, which includes, among other things, training Ukrainian pilots on JAS 39 Gripen fighter jets.