Surge in anti-Semitic incidents reached an extraordinary level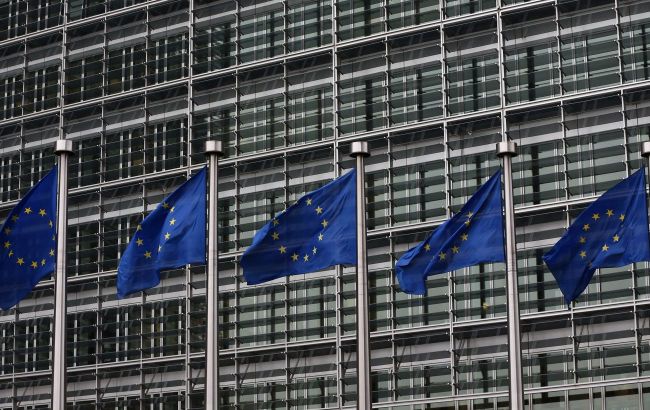 Illustrative photo (photo: Getty Images)
The surge in anti-Semitic incidents in Europe over the past few days has reached an extraordinary level, reminiscent of the darkest times in history, according to Bloomberg.
The European Commission has strongly condemned the resurgence of activity in the most decisive manner and pledged to continue strengthening security measures in collaboration with member states.
Simultaneously, the EU has announced that Brussels is intensifying its oversight of compliance with relevant legislation to ensure that online platforms swiftly and effectively respond to anti-Semitic or anti-Muslim content, regardless of its association with terrorism, hate speech, or disinformation.
Situation in Makhachkala
On October 29, a crowd of Dagestan residents stormed the airport in Makhachkala, Dagestan (Russia), where Israelis were supposed to land. The participants of this anti-Semitic demonstration were looking for Jews. As a result of the riots, 20 people were injured.
Following this incident, Maria Zakharova, the spokesperson for the Russian Ministry of Foreign Affairs, accused Ukraine of organizing the riots. The Ukrainian Ministry of Foreign Affairs rejected these accusations, characterizing them as an attempt to shift blame from the guilty to the innocent. Meanwhile, the U.S. State Department labeled the Russian claims as absurd.
Previously, Andrii Yusov, a representative of the Main Intelligence Directorate of the Ministry of Defense of Ukraine, stated that the anti-Jewish pogroms in Dagestan were organized by Russian security services.
Anti-Israeli actions in France
French Interior Minister Gérald Darmanin has stated that in France, from October 7, when Hamas militants launched a large-scale invasion of Israel, until the end of the month, there were recorded 857 anti-Semitic acts, and 425 individuals associated with such violations were arrested.
On October 12, in the center of Paris, the police and gendarmerie dispersed banned pro-Palestinian demonstrations using tear gas and water cannons.
Moreover, on the same day, the French Minister of the Interior imposed a ban on pro-Palestinian rallies to prevent mass disturbances in the country.