Support for Ukraine and Israel is imperative - U.S. State Department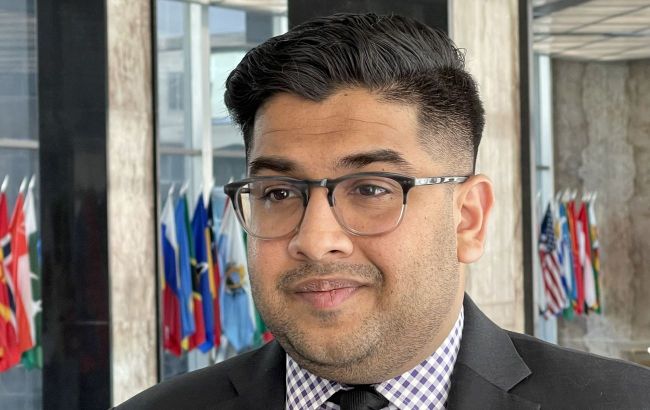 Deputy Spokesperson of the State Department Vedant Patel (ohoto: Getty Images)
The U.S. State Department has stated that providing extensive assistance to Ukraine and Israel is an imperative, expresses Deputy Spokesperson Vedant Patel.
"We consider it an imperative to continue to support our partners in Ukraine who are defending their country and its territorial integrity and sovereignty. We also continue to believe in the need to support our partners in Israel, who are defending their security and have every right to self-defense," noted Patel.
In jurisprudence, imperative means mandatory.
He also positively assessed the statement of U.S. House of Representatives Speaker Mike Johnson, who expressed support for Ukraine.
Aid from the USA
The Pentagon previously stated that the department had more than $5.4 billion remaining for military aid to Ukraine.
President Joe Biden proposed providing assistance of $106 billion to both Ukraine and Israel. However, the new Speaker of the U.S. House of Representatives, Mike Johnson, suggested that Congress vote separately on assistance to Israel. He introduced the corresponding initiative to the department, which was supported by the lower house of Congress.
Later, Democrats in the U.S. Senate blocked an attempt by Republicans to secure approval for the aid package to Israel without including provisions for Ukraine.