Su-34 fighter jet crashed in Russia - Gayun identified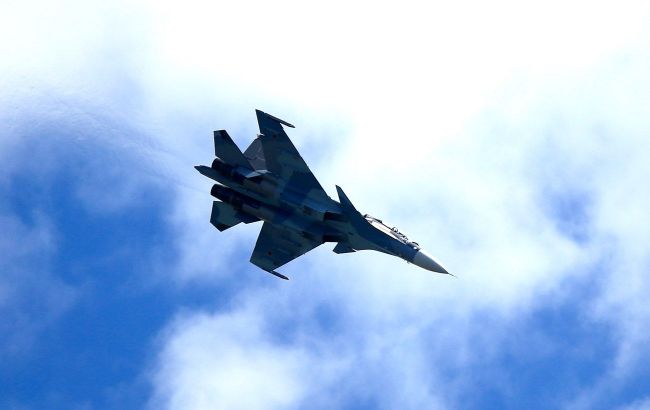 Su-34 fighter jet crashed in Russia (Photo: Getty Images)
On September 20, a Su-34 fighter jet crashed in the Voronezh region of the Russian Federation. The aircraft had been on Belarusian territory for seven months, Belaruski Hayun reported.
According to the channel, the plane had the registration number RF-95806 and the board number 05. This particular fighter jet had been on Belarusian territory for seven months. Along with other Su-34s from Russia, the aircraft left the Baranovichi airfield on August 5.
Furthermore, this fighter jet had been spotted in Belarus even before 2023; for instance, in 2015, it had been seen practicing at the Machulishchy airfield ahead of the May 9 parade, as Belaruski Hayun adds.
According to the preliminary version, the crash was caused by a technical malfunction of the landing gear. It's worth noting that according to Russian propaganda media, the aircraft's crew allegedly managed to eject, and they were subsequently evacuated.
Belarus's role in Russia's War against Ukraine
Since the beginning of Russia's full-scale invasion of Ukraine, the terrorist country has been using Belarusian territory to launch attacks on Ukraine. Belarus has regularly trained and rotated Russian military forces and stored their equipment and weaponry.