Strike on Sevastopol: First video of damaged ship Minsk appears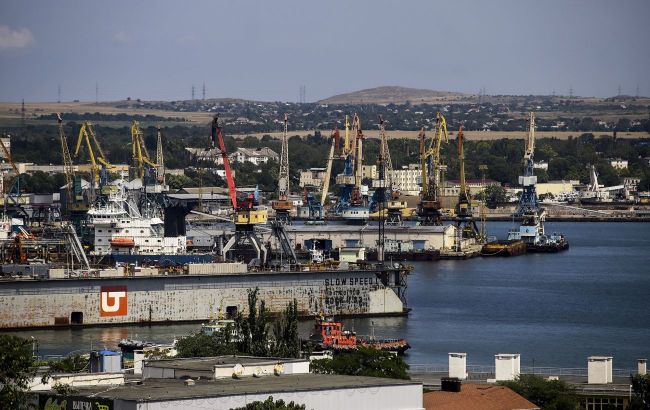 Crimea (Photo: Getty Images)
As a result of the strike on Sevastopol overnight on September 13, the large landing ship Minsk was damaged. Video footage of the impact on the ship has appeared on Ukrainian Telegram channels.
The published footage shows significant damage to the Russian ship. Despite this, the Russians continue to extinguish fires on board the Minsk. The ship is being sprayed with water, and the consequences of the strike are being assessed.
It is worth noting that earlier satellite images of the damaged ship were released in the media, and analysts from Oryx concluded that it was not just damaged but destroyed.
Destruction of the landing ship Minsk
A missile strike was carried out in the bay of the temporarily occupied Sevastopol.
As a result of the attack, a submarine and a landing ship of the occupiers, as well as the ship repair plant named after S. Ordzhonikidze, were damaged.
You can find all the details of the Ukrainian historical strike in RBC-Ukraine material.