Strike on Kostiantynivka market: Russians kill 16 people, injure over 30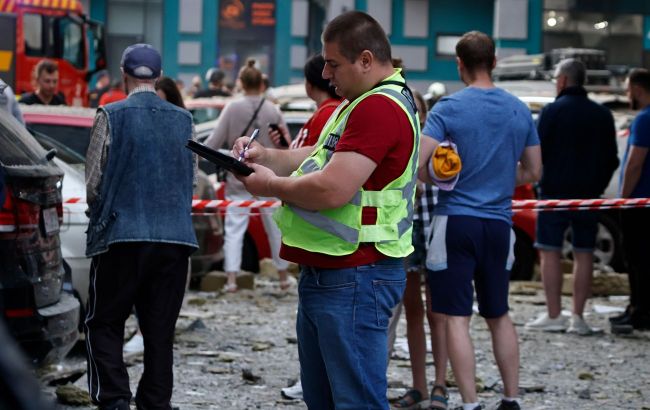 Photo: Russian military shelled Kostiantynivka (Getty Images)
"As a result of the shelling of the market, we already know about 16 fatalities, including 1 child. At least 20 people are injured. My sincere condolences to the families and loved ones," the Prime Minister said.
He emphasized that all services are currently working at the scene, the fire has been localized, and measures are being taken to help the victims.
"Russian troops are terrorists who will not be forgiven or find peace. Just retribution will come for everything," Shmyhal stressed.
Number of casualties increased
According to the Minister of Internal Affairs of Ukraine, Ihor Klymenko, the number of wounded has already increased to 28 people.
"The State Emergency Service and the police are conducting a search and rescue operation. Debris removal is ongoing. Police paramedics and doctors are providing medical assistance to the injured," Klymenko added.
Number of casualties increased to over 30
The Donetsk Regional Military Administration has reported that the number of casualties has risen again.
"As of 16:00, 16 people have died as a result of the occupant's attack. Another 31 individuals have suffered injuries of varying degrees of severity, and they are receiving urgent medical assistance," the DRMA reported.
Furthermore, according to preliminary data, 20 stores, power lines, an administrative building, and the 5th floor of a residential building have been damaged. Several cars and 8 commercial buildings were completely destroyed by fire.
Shelling of Kostiantynivka in the Donetsk region
In recent days, Kostiantynivka in the Donetsk region has been under constant shelling, although it is considered to be in the so-called "rear area."
For example, yesterday, September 5th, Kostiantynivka was also shelled. Three people were injured. They were in a minibus at the time of the shelling. Two of them are in serious condition in the hospital.
Earlier that morning, on September 5th, the occupiers also launched a rocket strike on Kostiantynivka - one person was injured, and three multi-story buildings and three private houses were damaged.