Strike on Dnipro in January 2023: Ukraine's Security Service identifies names of all involved Russian military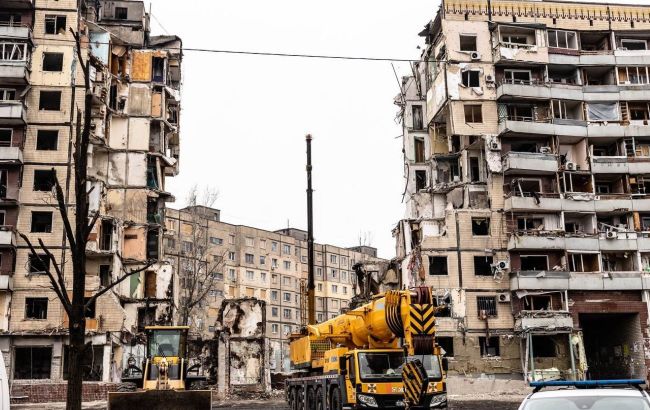 Destroyed building in Dnipro (Photo: t.me/dnipropetrovskaODA)
The Security Service of Ukraine (SSU) has identified the names of all servicemen of the regiment that destroyed the building in Dnipro in January 2023, according to the Deputy Head of the SSU, Serhii Naumiuk.
According to him, the names of servicemen from the 52nd Heavy Bomber Aviation Regiment of the Russian Federation have been successfully identified.
"We managed to identify the commander, chief of staff, navigators, and even an engineer. The commander of the regiment, Oleg Tymoshyn, has already been charged," Naumiuk said.
He notes that almost all Russians on the list face life imprisonment.
Tymoshyn also ordered the strike on a shopping center in Kremenchuk in June of last year.
Strike on Dnipro in January 2023
The tragedy in Dnipro occurred on January 14th. During a massive Russian attack, one of the missiles, reportedly an X-22, hit a residential high-rise building in Dnipro. The impact was so powerful that one of the floors of the building collapsed.
As it became known, as a result of the attack by Russian terrorists, 236 apartments were destroyed beyond repair.
As of January 19th, there were 46 confirmed fatalities, including three children, and 75 wounded (including 13 children).