Strengthening defense in Crimea: Russia prepares ship crews to counter naval drones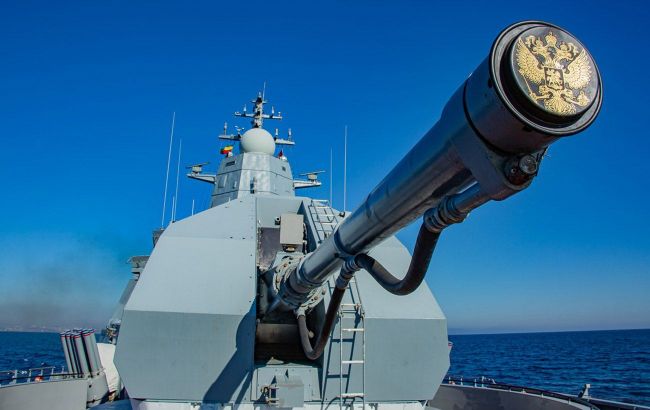 Russia prepares ship crews to counter naval drones, strengthens defense in Crimea (Photo: facebook.com/mod.mil.rus)
Russian occupiers have started preparing the crews of their ships to counter maritime drones. They are seeking to improve their defense system in the territory of Crimea, according to the Military Media Center's defense platform.
"Such training of crews, as well as calculations of coastal forces, is carried out simultaneously with measures to counteract sabotage and protect the bases of the Russian fleet in the Black and Azov Seas," the media platform writes.
Specifically in Crimea, the adversary attempts to enhance the defensive positions and areas.
Explosions in Crimea
During the night of August 4, explosions occurred in the area of the port of Novorossiysk in the Krasnodar Krai of the Russian Federation. Around the same time, the terrorist state claimed drone attacks. In particular, it was later revealed that the landing ship "Olenegorsky Gornyak" was damaged as part of a special operation by the Security Service of Ukraine (SSU).
The following night, drones attacked the giant oil tanker SIG, which was heavily loaded with fuel. The SSU carried out the special operation jointly with the Navy.