Strange proposal: Ukraine's top official criticizes NATO's suggestion to cede Ukrainian territories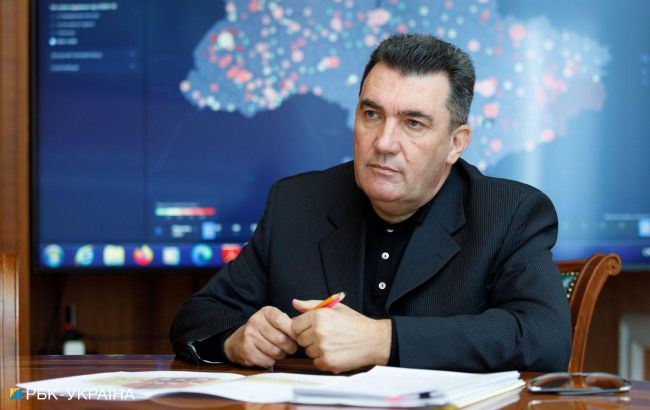 Secretary of the National Security and Defense Council of Ukraine, Oleksiy Danilov (Photo: Vitalii Nosach, RBC-Ukraine)
The proposal from a NATO official for Ukraine to surrender territories in exchange for membership in the Alliance is a strange suggestion, according to the statement of the Secretary of the National Security and Defense Council of Ukraine, Oleksiy Danilov.
According to him, the statement by the Head of the Office of the NATO Secretary General, Stian Jenssen, is "quite strange."
"(Jenssen - Ed.) stated that we need to consider the question of surrendering our territories in exchange for NATO membership. Such a suggestion is odd. It's absolutely unclear why this was done," Danilov noted.
What did Jenssen say
Stian Jenssen, the Chief of Staff to the Secretary-General of the North Atlantic Treaty Organization (NATO), stated today that he considers one of the "solutions" to the conflict could be Ukraine giving up parts of its territories in exchange for NATO membership.
The Ministry of Foreign Affairs has already reacted to such a controversial statement, deeming it absolutely unacceptable.
At the same time, the advisor to the Head of the President's Office, Mykhailo Podolyak, believes Jenssen's statement could be an attempt to preserve the global order and establish a "bad peace."