Storm Ciaran: Ukrainian child dies in Belgium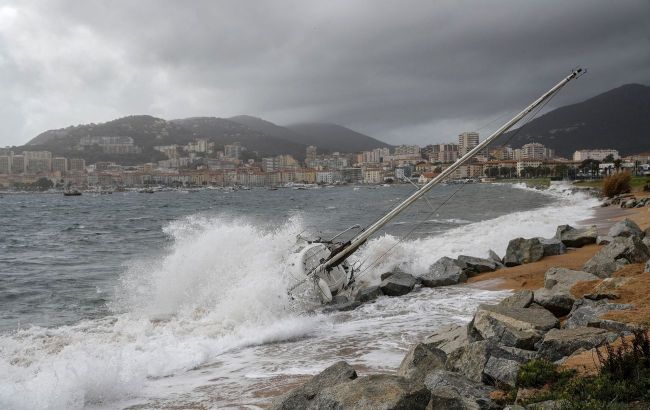 Storm Ciaran: Child from Ukraine dies in Belgium (Getty Images)
A child from Ukraine lost his life because of powerful storm Ciaran, which has covered European countries in the past few days, according to Belgian media and the Ukrainian Ministry of Foreign Affairs statement.
An emergency situation happened in Belgium. At that time, flights had already been canceled, and people were advised not to leave their homes unless absolutely necessary.
Storm Ciaran, which follows on the heels of Storm Babet two weeks ago, was caused by a powerful Atlantic surge. The storm brought heavy rains and strong winds with speeds of up to 200 km/h.
Casualties of the storm
At least ten people lost their lives, including three residents of Belgium.
According to reports from the media, a 5-year-old boy from Ukraine lost his life in Belgium. The child was playing on a playground when a branch fell on him. He was taken to the hospital with injuries, but unfortunately, he died a few hours later.
Statement from the Ministry of Foreign Affairs
The Ministry of Foreign Affairs of Ukraine confirmed the information about the child's death in a comment to RBC-Ukraine.
"We can confirm the tragic incident involving a Ukrainian boy in Ghent. Our Embassy in Belgium is in contact with the police, social services, and the family," the ministry stated.
Storm in Europe
On November 2, Storm Ciaran struck northwestern Europe. Strong winds and heavy rain claimed the lives of two people in France and Spain.
1.2 million French households were left without electricity. Wind speeds in the country's regions reached 207 km/h, leading to 20-meter waves along the coast.
Today, it became known that the storming weather may reach Eastern Europe, including Poland.