Stoltenberg says when Ukraine will receive NATO invitation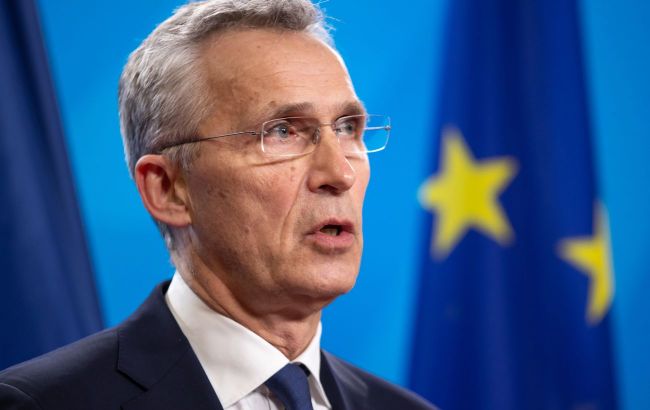 Jens Stoltenberg, NATO Secretary-General (Photo: Getty Images)
During a joint press conference with Lithuanian President Gitanas Nausėda ahead of the Vilnius Summit, NATO Secretary-General Jens Stoltenberg stated that NATO member countries would consider Ukraine's aspirations to join the Alliance, and Ukraine's future undoubtedly lies within NATO. Stoltenberg expressed his expectation that they would agree that Ukraine's progress could even proceed without a Membership Action Plan (MAP), and an appropriate invitation to join the Alliance would be extended once NATO members determined that the conditions met the necessary requirements.
According to the Secretary-General, allies will "enhance support for Ukraine to bring it closer to NATO." To achieve this, member countries will engage in closer cooperation. The decisions will also involve efforts to bring Ukraine closer to NATO membership, including a multi-year support package and the transition of the Ukrainian Armed Forces from Soviet equipment to NATO standards.
"We will ensure full interoperability between Ukrainian Armed Forces and NATO. We will also provide support in demining, fuel, and medical equipment. We will strengthen our political ties. President Zelenskyy will join us for the inaugural meeting of the new NATO-Ukraine Council," added Stoltenberg.
Ukraine's path to NATO without the MAP
It should be noted that earlier, Ukrainian Foreign Minister Dmytro Kuleba announced that NATO allies had reached a consensus on removing the MAP from Ukraine's path to accession to the Alliance.
Why is this important?
The Membership Action Plan is NATO's program for preparing candidate countries for membership, including the preparation of the country for accession. However, Finland and Sweden bypassed this step.
Thus, Ukraine's path to membership may be expedited.
NATO summit in Vilnius
The two-day NATO summit will commence in Vilnius tomorrow. Ukraine, in turn, expects to receive a clear signal that it will become a member of the Alliance after the conclusion of the war.