Stoltenberg responds to Turkey's conditions on Sweden joining NATO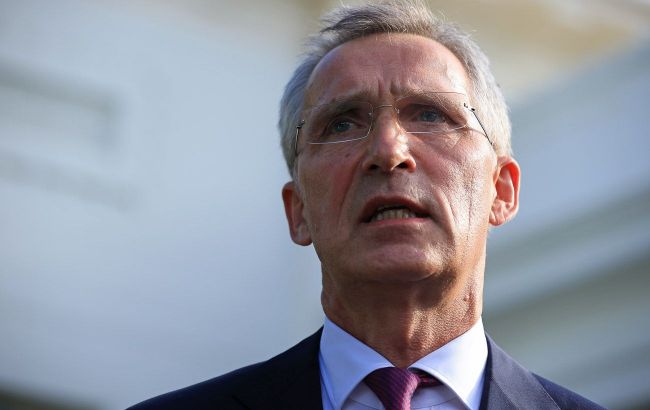 NATO Secretary-General Jens Stoltenberg (Getty Images)
Turkey should not forget the agreements reached in Madrid in June 2022. There are prospects for reaching the 'right decisions' regarding Sweden's membership in thq Alliance, as NATO Secretary-General Jens Stoltenberg said during a joint press conference with Lithuanian President Gitanas Nauseda on the eve of the Vilnius Summit.
Stoltenberg said he supports Turkey's ambitions to become an EU member but noted it should remember the agreements reached in Madrid.
"In particular, the specific conditions Sweden must meet to become a NATO member and the significant progress Sweden has made," he added.
Stoltenberg said he had recently spoken with the President of Turkey Recep Tayyip Erdoğan, and their conversation was constructive. "We discussed the importance of implementing the permanent mechanism established by Sweden, Finland, and NATO. We also had a meeting in Brussels a few days ago. There is indeed evident progress. There will be further negotiations today," he added.
Stoltenberg is confident that there are prospects to obtain the right decisions regarding Sweden's membership in NATO. "Of course, we are not talking about guarantees. But now is the right time during the summit when leaders can express all their concerns and achieve progress," he concluded.
Sweden's accession to NATO
Sweden applied for membership in the Alliance in 2022. Its ratification was approved by all NATO member states except for Turkey and Hungary. In June 2022, the foreign ministers of Turkey, Sweden, and Finland signed a trilateral memorandum outlining aspects of mutual support among the three countries in security matters.
Recently, Erdogan said that Turkey would approve Sweden's NATO membership application after the European Union clears the way for Ankara's accession to the EU.