Stoltenberg hopes NATO leaders confirm: Ukraine will become Alliance part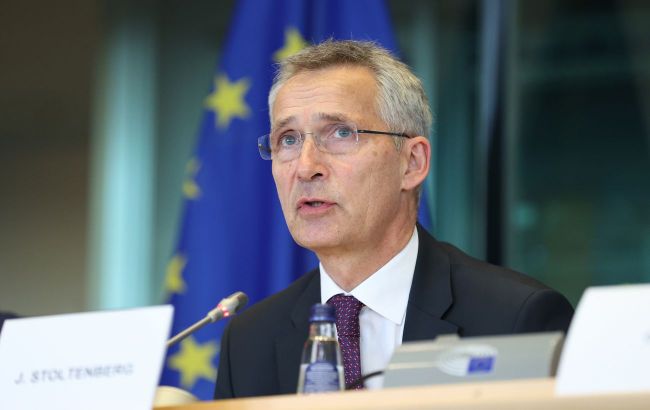 NATO Secretary General Jens Stoltenberg (Getty Images)
He noted that during the summit, member states will make Ukraine even stronger and demonstrate their vision of its future. He hopes that the Alliance leaders will agree on a package of three elements that will bring Ukraine closer to NATO.
Firstly, they will agree on an annual aid program to ensure full cooperation between the Ukrainian Armed Forces and the NATO army. Allies promise to provide Ukraine with €500 million for essential needs such as fuel and medicine. They will also help meet Ukraine's defense needs, including military hospitals.
Secondly, they will enhance political ties by establishing the Ukraine-NATO Council.
Stoltenberg stated the third element as follows: "I hope that the Alliance leaders will confirm that Ukraine will become a NATO member and will be united in how to bring Ukraine closer to its goal."
NATO Summit in Vilnius
The summit will take place on July 11-12 in Lithuania. Ukraine aims to receive a signal of support for its NATO membership after the end of the war. President of Ukraine Volodymyr Zelenskyy believes that the country has all the grounds for it.
The Ukrainian leader has emphasized that the Alliance's decision regarding Ukraine's membership will provide greater motivation for the soldiers.
Furthermore, Ukraine seeks security guarantees from NATO states before the country joins the Alliance.