Stoltenberg confirms Zelenskyy joining NATO Summit, but format not specified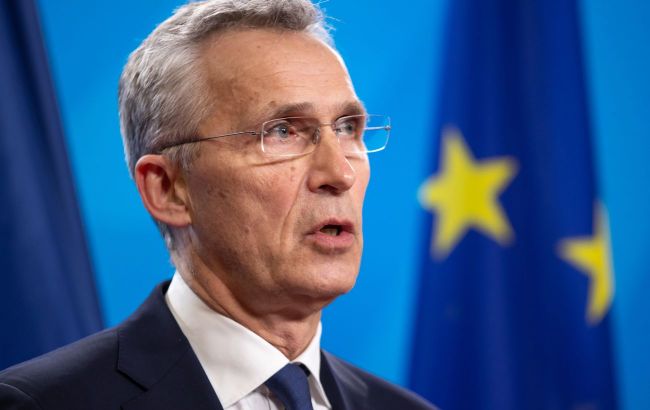 NATO Secretary General Jens Stoltenberg (Getty Images)
President of Ukraine Volodymyr Zelenskyy will participate at the NATO Summit in Vilnius. However, it is yet unknown whether it will be in-person or via video, as NATO Secretary General Jens Stoltenberg said during the press conference.
"President Zelenskyy will join us at the meeting of the NATO-Ukraine Council (regarding NATO-Ukraine cooperation). It will serve as a platform for crisis consultations and decision-making, where we will all be equals, and work towards understanding security issues," he said.
Stoltenberg added that during the summit, the allies will take significant steps towards three new defense plans to counter the Alliance's two main challenges - Russia and terrorism.
NATO Summit in Vilnius
The Alliance Summit will take place on July 11-12. Ukraine aims to receive a political decision regarding support for its NATO membership after the end of the war.
Earlier, the President's Office stated that Zelenskyy plans to personally attend the NATO Summit only if Ukraine achieves a satisfactory outcome regarding its membership.
Serhii Nykyforov, Spokesperson of the President of Ukraine, said that the decision on Zelenskyy's visit to the NATO Summit in Lithuania will depend on the frontlines' situation.