Stoltenberg calls on Russia to pull out troops from Transnistria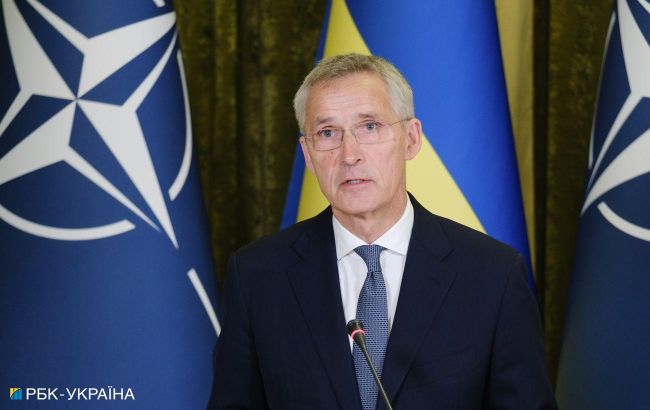 NATO Secretary-General Jens Stoltenberg (Vitalii Nosach, RBC-Ukraine)
The North Atlantic Alliance calls on Russia to withdraw its troops from the territory of the unrecognized Transnistria, according to NATO Secretary-General Jens Stoltenberg.
"Good to meet Prime Minister Dorin Recean of our valued partner Moldova," the statement said.
Photo: Meeting between Moldova's PM and NATO Secretary General (twitter.com/jensstoltenberg)
Stoltenberg calls on Russia to withdraw its troops from Transnistria, stating that NATO fully supports the sovereignty and territorial integrity of Moldova.
"You can continue to count on NATO's support," Stoltenberg added.
Conflict in Transnistria
In the early 1990s, the political elite of the Transnistrian region of Moldova opposed the popular idea of unification with Romania and strengthened their ties with Russia. This led to an armed conflict in 1992, during which Transnistria declared its independence with the support of Russia.
Since then, this region has continued to exist within the Russian paradigm, and from the very beginning of Russia's full-scale invasion of Ukraine, Russia has attempted to establish a land corridor there for its own purposes. In 2022, the authorities of the unrecognized Transnistria expressed their desire to join Russia.
Previously, Moldova's President, Maia Sandu, stated that after Ukraine's victory in the war against Russia, there might be a geopolitical opportunity to resolve the conflict in Transnistria.