State coup in Niger - Junta aims to restore civilian rule in three years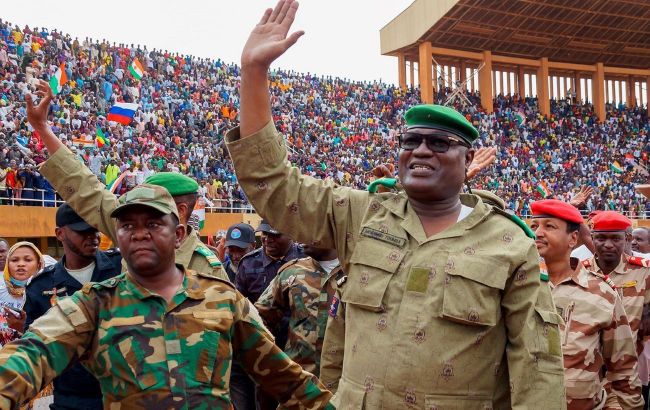 Leader of the Rebels in Niger, Omar Chiani (photo: Getty Images)
The leader of the coup in Niger has announced plans to transition the West African state to civilian rule within three years," states General Abdurahman Chiani after a meeting with mediators from the West African regional bloc Ecowas, according to the BBC.
The delegation from the Economic Community of West African States (Ecowas) countries had threatened military action to secure the release of President Mohamed Bazoum if negotiations with the junta fail.
At the same time, the leader of the junta stated that Niger does not want war but will defend itself against any foreign intervention.
"If an attack were to be undertaken against us, it will not be the walk in the park some people seem to think," he said in his address.
He also warned that military intervention could exacerbate the insurgency by Islamist groups affiliated with Al-Qaeda and the Islamic State."
"They seem ignorant to the fact that it is in large part thanks to the professionalism and valour of the defence and security forces of Niger that Niger has remained a barrier preventing terrorist hordes from destabilising the whole region," he said.
General Chiani did not provide details of the transfer of power but mentioned that the principles of the transition would be defined within 30 days during a "dialogue" organized by the coup leaders.
Coup in Niger
At the end of July, the security forces in Niger carried out a state coup, effectively taking the country's president, Mohamed Bazoum, hostage. Following this, the head of the presidential guard, Abdurahman Chiani, declared himself the new leader of the country.
In response, countries in the Economic Community of West African States (ECOWAS) stated that if constitutional order was not restored in the country, they would carry out military intervention. The junta declared that they would kill Bazoum in that case.
After some time, ECOWAS member countries suspended their discussions about intervention, and representatives of the rebels stated that they were still open to negotiations.
For more details on the coup in Niger, you can read the article by RBC-Ukraine.