Spain to deliver mobile hospital and armored vehicles to Ukrainian border guards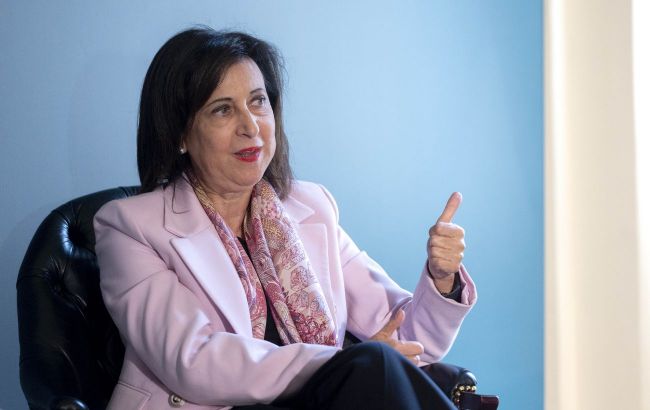 Spanish Minister of Defense Margarita Robles (Photo: Getty Images)
Mobile hospital
"The Ukrainian-Spanish meeting took place in a hybrid format - charitable representatives from the Santa Clara Monastery Fund arrived in Ukraine, while representatives of the Spanish Ministry of Defense participated via video conference," the report states.
It is noted that the Spanish Minister of Defense, Margarita Robles, and the director of the Santa Clara Monastery Fund, Sister Lucia Caram Padilla, recently visited the Air and Space Forces base in Zaragoza, where the personnel of the State Border Guard Service were training to deploy and operate a mobile hospital.
Photo: Meeting of representatives of the State Border Guard Service and the Spanish delegation (dpsu.gov.ua)
This hospital, provided by the Spanish Ministry of Defense, will arrive in Ukraine shortly and will help save the lives and health of the fighters defending Ukraine's independence on the front lines.
Armored vehicles
The Spanish side assured that it will continue to support Ukraine, especially the border guards who are located in active combat zones and are under constant shelling on the border with the Russian Federation.
In addition to the mobile hospital, Ukrainian border guards will be provided with medical vehicles, including armored ones, which will allow for the evacuation of the wounded from the combat zone.
Other assistance
"By the way, our servicemen are receiving treatment in Spain. In particular, Sister Lucia came to Ukraine this time to accompany several injured heroes in Spanish hospitals," the State Border Guard Service writes.
Among other things, Sister Lucia's plans include organizing a concert to support Ukraine and writing a book that will inspire the youth of the European Union to defend the principles of a free world as devotedly as Ukrainians do.
Assistance from Spain
Recently, it was reported that Spain is allocating a new aid package worth 55 million euros to Ukraine. Madrid promises long-term support to Ukraine.
Before this, Spain announced the provision of new assistance, which will be directed towards the recovery of Ukraine. This includes equipping schools with shelters.