Spain supports Ukraine's accession to the EU - Sanchez to assure Zelensky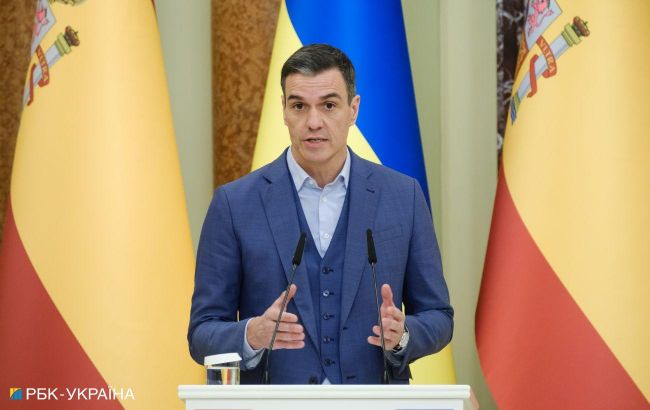 Spanish Prime Minister Pedro Sanchez (Photo: RBC-Ukraine, Vitalii Nosach)
Ukrainian President Volodymyr Zelenskyy and Spanish Prime Minister Pedro Sanchez will meet in Granada. Sanchez will ensure that his country will support Ukraine's accession to the EU, according to El Pais.
Upon arrival at the European Political Community summit, the head of the Spanish government stated that Spain advocates the expansion of the European Union from 28 to 35 members.
Sanchez will personally meet with President Zelenskyy before the summit's official start today, October 5. It is expected that during the meeting, Sanchez will convey a signal of support for Ukraine in the war with Russia and regarding EU membership.
Zelenskyy's visit to Spain
Today, it became known that Ukrainian President Volodymyr Zelenskyy has arrived in the Spanish city of Granada. He will participate in the European Political Community summit.
As the head of state noted, important bilateral meetings will occur within the summit's framework. Zelenskyy also plans to discuss with partners the strengthening of Ukraine's air defense.