SpaceX successfully launches more Starlink satellites: Operation video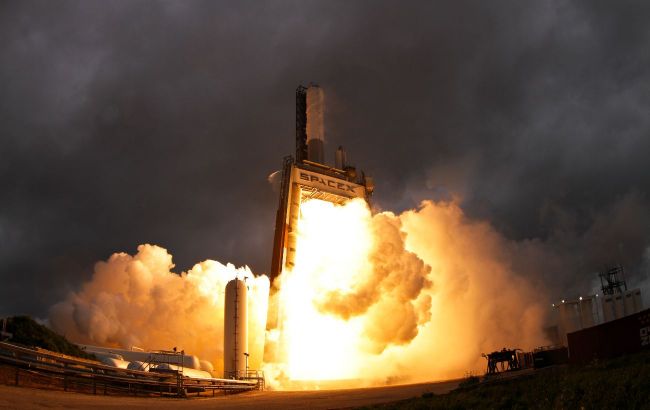 SpaceX has conducted another launch of Starlink satellites: video of the operation (Photo: wikimedia)
SpaceX, owned by billionaire Elon Musk, has conducted another launch of Starlink satellites, deploying an additional 22 spacecraft into orbit, according to SpaceX's press service.
Watch Falcon 9 launch 22 @Starlink satellites to orbit https://t.co/bJFjLCiTbK https://t.co/OaZDKjH1yT

— SpaceX (@SpaceX) May 19, 2023
The Falcon 9 rocket was launched from a spaceport in Florida, United States.
Liftoff! pic.twitter.com/bxVowIiW7p

— SpaceX (@SpaceX) September 9, 2023
Just 8.5 minutes after the start of the operation, the first stage of the Falcon 9 rocket returned to Earth and landed on the autonomous ship A Shortfall of Gravitas in the Atlantic Ocean.
Falcon 9's first stage booster has landed on Landing Zone 1, a first for a human spaceflight mission pic.twitter.com/VhjpruRbMC

— SpaceX (@SpaceX) May 21, 2023
The company confirmed the deployment of 22 satellites in their planned orbit approximately 65 minutes after launch.
According to Space, this launch marks SpaceX's 63rd launch in 2023. Currently, Starlink consists of more than 4,600 operational satellites.
What is Starlink
Starlink is an innovative satellite internet platform whose project was initiated in 2015. The first prototypes were launched into orbit in 2018. Thanks to this system, users have the ability to access high-speed internet practically anywhere on the planet.