South Korean President to discuss Russia-North Korea cooperation at the UN General Assembly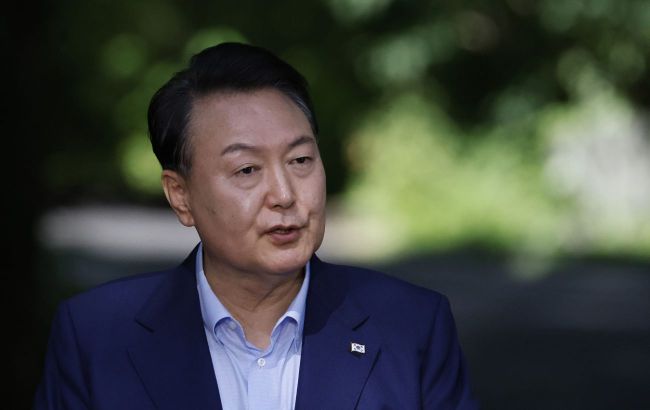 South Korean President Yoon Suk Yeol (photo: GettyImages)
South Korean President Yoon Suk Yeol plans to address the issue of cooperation between Russia and North Korea before world leaders at the United Nations General Assembly, according to AP.
South Korean President Yoon Suk Yeol believes that the international community should unite more closely to address the deepening military cooperation between Russia and North Korea.
"Military cooperation between North Korea and Russia is illegal and unfair because it contradicts UN Security Council resolutions and various other international sanctions," Yoon Suk Yeol stated.
It is claimed that Pyongyang may replenish Moscow's depleted stockpile of ammunition during its invasion of Ukraine in exchange for economic aid and technology to modernize its armaments systems targeting South Korea and the United States.
He stated that in his speech at the UN General Assembly, the President of South Korea will share his assessment of Russian-North Korean actions. He added that he is discussing countermeasures with the United States, Japan, and other partners.
"Our two countries (South Korea and the United States) have reaffirmed that any nuclear attack by North Korea will be met with a swift, overwhelming, and decisive response that will lead to the end of the regime," the South Korean leader said.
Russia-North Korea cooperation
On September 13, a meeting took place between the dictators of North Korea and Russia - Kim Jong Un and Vladimir Putin. They visited the Vostochny Cosmodrome, Russia's most advanced cosmodrome located in the Amur region.
Additionally, the North Korean dictator met with Russia's Defense Minister, Sergey Shoigu, on September 17. They discussed strengthening military cooperation between the two countries. Western media had previously reported that during the meeting, the parties might agree on Russia receiving artillery ammunition.
South Korea had previously stated that it has long been aware that Russia was using weaponry provided by North Korea in the war against Ukraine.