Slovakia to finance production of demining machines for Ukraine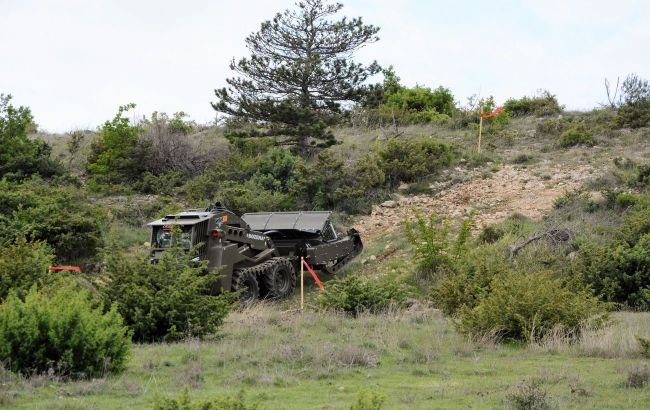 Slovakia to finance production of demining machines for Ukraine (Photo: flickr by eodworld)
Slovakia will finance the production of two Bozena-4 demining machines, which are planned to be handed over to Ukraine, announces the Minister of Foreign Affairs of Slovakia, Juraj Blanar.
Blanar mentioned that his country wouldn't provide military assistance to Ukraine but also wouldn't hinder companies willing to provide such support.
He emphasized Slovakia's intention to aid Ukraine during winter by sending humanitarian assistance.
The minister also mentioned proposals in the demining field, where the Slovak army has extensive experience.
"The Slovak Republic will finance the production of two Bozena-4 demining tools for the Ukrainian side, which is expected to be delivered to the armament in the Kherson region at the beginning of next year," Blanar explained.
It's worth noting that Bozena-4 is a demining system manufactured by the Slovak company WAY INDUSTRY. They are designed to demine areas contaminated with mines.
These machines are operated using a remote radio transmitter. The systems comprise a main body, onboard equipment, an operator's cabin, and a transport trailer platform.
Ukraine already has similar systems in its arsenal. However, the Bozena-4 is specifically designed for demining only anti-personnel mines.