Situation becoming 'increasingly grave': Violent clashes unfolding in northern Ethiopia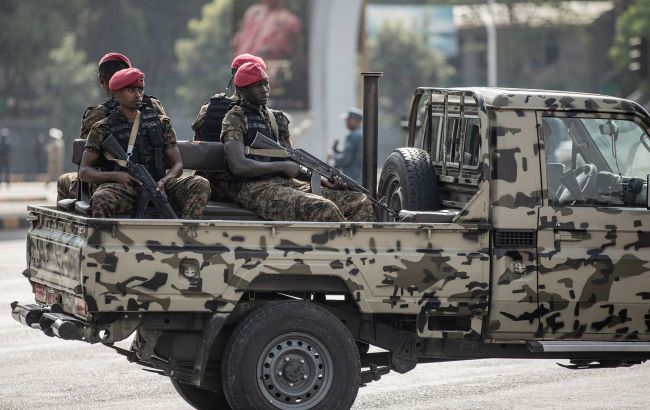 Clashes erupt in northern Ethiopia on August 3rd (Photo: Getty Images)
In the Amhara region in northern Ethiopia, unrest is escalating with mass clashes between federal security forces and local ethnic militia, according to Associated Press (AP).
The situation has become so dire that Ethiopia's Deputy Prime Minister, Demeke Mekonnen, called it "increasingly grave."
Reports are coming in of battles in cities like Gondar, Debre Tabor, and Kobo. Residents claim that government opponents are blocking roads, while the "Fano" militia is ambushing military personnel. Additionally, there are reports of government officials abandoning several cities.
On Wednesday, the "Fano" forces and federal police engaged in a fight at the Lalibela airport, an important transportation hub and popular tourist destination. Flights to the airport have been suspended.
According to the AP, the second most populous region in Ethiopia has been engulfed in instability since April when federal authorities disarmed the Amhara regional forces as part of a post-devastating two-year conflict recovery in the neighboring Tigray region. Last year, the government also attempted to disband the Amhara militia known as "Fano."
Both forces had previously fought alongside federal forces in the Tigray conflict, but now the federal government seeks to centralize its security powers.
Protests in Ethiopia
Clashes in Ethiopia occur quite frequently. In 2020, during massive protests, at least 166 people were killed, including 11 security officers. In 2019, protests erupted in Ethiopia after political pressure on local activist Jawar Mohammed, leading to mass killings.