Simple exercise to get rid of double chin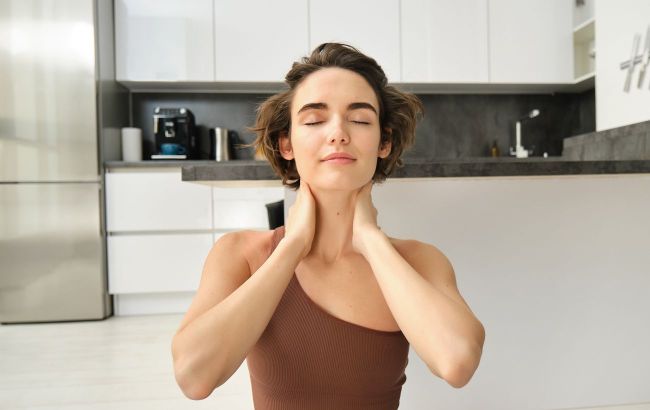 How to get rid of double chin (photo: freepick)
The issue of double chin occurs when there is an excess of fat between the chin and neck. This condition can be influenced by genetics, age, and posture. However, there is a way to minimize or even eliminate a double chin, according to beauty expert Jhyll Teplin on TikTok.
You can address a double chin through a simple exercise that can be done anytime, anywhere.
Jhyll suggests that you can get rid of a double chin with a straightforward exercise that can be performed at any time and in any place. She states, "Yes, you can get rid of a double chin with a simple exercise, and you do it anytime, anywhere. So you can do it in the car, when you running, when you are walking - whatever and as many times as you like during the day. It strengthens all the muscles in your neck and helps avoid the double chin."
To do this, extend your tongue towards the roof of your mouth and then tilt it backward as far as you can. Hold this position and repeat it to see the best results.
"So, you're bending your tongue up towards the roof of your mouth and back as far as possible, and you hold it in that position, and it affects these, as I've said, these muscles... Up and back and hold it - and nobody knows, you can be walking down the street," she explained.
By the way, this method is known to some as Mewing, which was first proposed by orthodontist John Mew in the 1990s. It gained popularity as people wanted to see if they could change the shape of their jaw.
As we reported earlier, a dermatologist explained whether one can trust the acne face map.