Shelter resembling Hobbit house for schoolchildren in Ukraine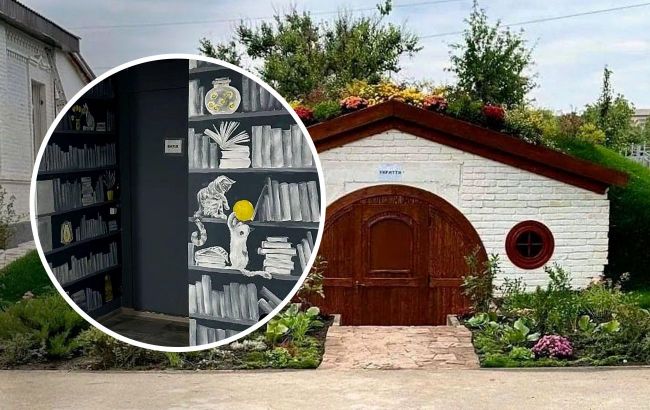 What does a fairy-tale shelter look like (photo: Freepik)
A shelter in the form of a Hobbit house from 'The Lord of the Rings' by J. R. R. Tolkien was built for elementary school students in Hostomel. The interior has also been decorated in a fairytale style, according to the GURTUM Charity Foundation.
The shelter is designed for 55 people, but it can comfortably accommodate over 70 adults and children. It has two entrances, a learning area, and a restroom. The fairytale house was built by the GURTUM charitable foundation.
"Our main task was to create a truly fairytale-like house to minimize stress and associations of danger for the children. The only detail that prevented us from fully realizing our vision was the regulations prohibiting any interior decoration, such as plastering or decorative structures. We really wanted to create a fairytale fireplace installation and install beams on the ceiling," the foundation noted.
So, they painted the walls of the shelter with thematic paintings. These paintings depict books, a fireplace, a Hobbit hat, and many cats. All of this atmosphere is designed to help children cope with stress and anxiety.
Here is how a fairy-tale shelter looks (photo: facebook.com/Gurtum.CF)
Charitable organizations note that no one has built shelters of this type before.
"The school has been operating in a standard mode for a month now. Although there have been significantly fewer air raid alarms lately, students still occasionally have to go to the bomb shelter in the middle of their lessons. But for the students of Petite Ecole, this is always a joy. Because everyone wants to get into the fairytale as soon as possible," GURTUM emphasizes.