Shelling of Reni Port on August 16: Video of Russian attack revealed by Romania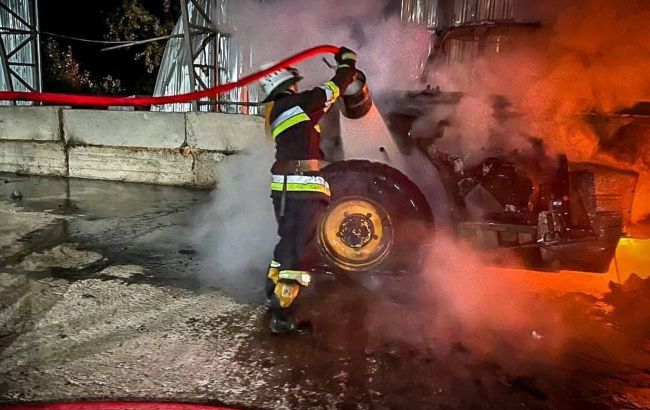 Romania reveals video of the Russian attack of the Reni Port in the Odesa region of Ukraine (Photo: facebook.com/DSNSODE)
According to the Romanian media sources, in the early hours of August 16, Russian occupying forces shelled the Reni Port in the Odesa region of Ukraine, located just a few kilometers from the Romanian port of Galați.
Residents of Romania, situated near Galați, were even able to witness the Russian assault on Ukraine and hear the explosions.
They have shared footage depicting the aggressor nation's attack on the Reni Port at around 4:00 a.m.
The Romanian media, Observator, also aired footage showcasing a fire at the Reni Port.
Nocturnal shelling of Ukraine
During the night of August 16, Russian military forces launched drone kamikaze attacks on the southern regions of Ukraine. Anti-air defense forces managed to down 13 Shahed drones within the areas of Odesa and Mykolaiv.
The primary focus of these aggressors was once again the ports. They targeted the Reni Port in the Odesa region. A fire erupted in two metal hangar-type warehouses, engulfing two tractors. Additionally, the old elevator building, parts of the silos, and warehouses for grain storage were affected. Moreover, a newly constructed grain storage facility was destroyed, which was nearly completed.