Shelling of Nova Poshta near Kharkiv: Police identified all the victims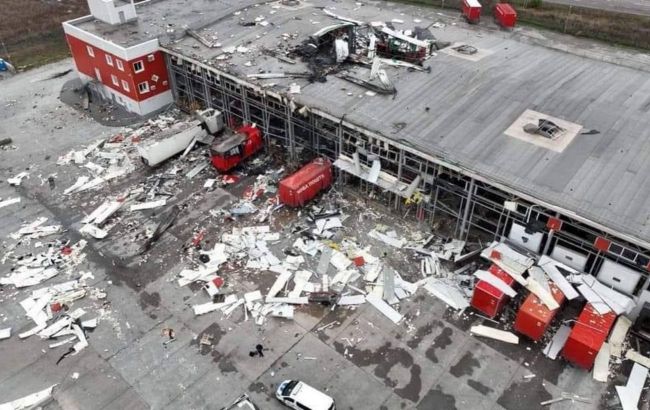 Shelling of 'Nova Poshta' near Kharkiv (photo: t.me/ihor_terekhov)
Law enforcement officials have identified all the deceased individuals as a result of the strike on the Nova Poshta terminal in the Kharkiv region, according to Suspilne.
The Chief of the Regional Police Investigative Department, Serhiy Bolvinov, has announced the successful identification of the sixth victim. The individual has been identified as a 30-year-old native of the Kamianka Dvorichanska community, who was residing in Kharkiv.
"We have extracted the DNA profile of the deceased and compared it with his father, resulting in a match. His parents did not immediately recognize him due to the severe burns on the body," stated Bolvinov.
Strike on the "Nova Poshta" terminal
Recalling the incident, on October 21, at approximately 22:15, occupiers targeted the Nova Poshta terminal in the village of Korotych near Kharkiv. Russian forces fired anti-aircraft missiles, specifically S-300 missiles.
As a result of the attack, a fire erupted, causing extensive damage to the terminal, which is now nearly completely destroyed. Additionally, cargo vehicles have been damaged.
According to the latest information, six individuals lost their lives in the attack, with 17 others reported as wounded.