Shelling of Kupiansk: Number of casualties increases, police searching for deceased bodies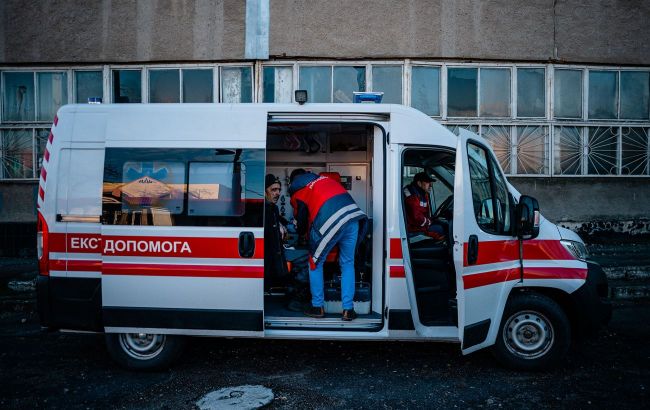 Illustrative photo (Photo: Getty Images)
On September 19, Russian forces shelled a car carrying volunteers in Kupiansk, the Kharkiv region. As a result of the enemy attack, six people were killed, according to a statement from the Chief of the Investigative Department of the National Police of the Kharkiv region, Serhii Bolvynov.
"They have once again shelled civilians - the Russians continue to kill. As of now, six civilians have been killed in Kupiansk," the statement reads.
It is noted that this includes two women and four men. Bolvynov clarifies that this is the count of victims that has been confirmed up to this moment.
Who came under Russian shelling
The police officer specified that the enemy targeted a car carrying volunteers who were conducting the evacuation of the civilian population.
"We continue to retrieve the bodies of the deceased from the river nearby and from the destroyed cars. The Russian shelling occurred in broad daylight, around 1:00 PM. Our investigators, forensic experts, and explosives technicians are working at the scene, and the examination is ongoing. Unfortunately, we are still discovering more bodies. Therefore, the number of casualties will be updated," said the Chief of the Investigative Department of the National Police in the Kharkiv region.
Shelling in Kupiansk
Today, Russian forces struck Kupiansk in the Kharkiv region with a precision-guided bomb.
Oleh Syniehubov, the Head of the Kharkiv Regional State Administration, reported that three civilians were killed as a result of the strike. Emergency services are on-site.
Shelling in the Kharkiv region
After the de-occupation of almost the entire Kharkiv region, Russians regularly shell the populated areas of the region. The enemy targets border settlements or those near the front line, as well as Kharkiv itself.
For example, on September 16, Russian occupiers struck Kharkiv. The occupiers hit an industrial zone in the Kholodnohirskyi district of the city.
Later, the police reported that for this attack, Russian forces used Iskandr-K missiles to strike Kharkiv.